Green and white married in a taste explosion.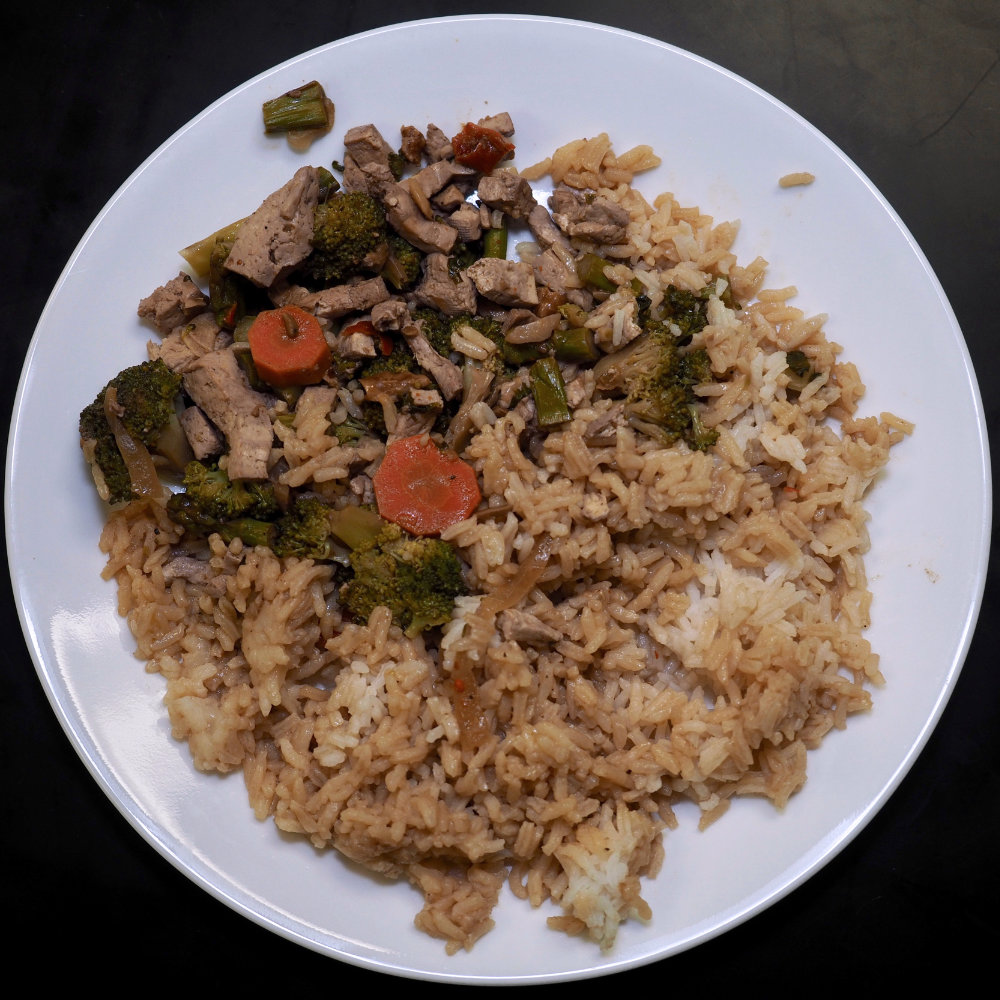 Ingredients
1 broccoli
Hard tofu
1 onion
5 garlic cloves
2 carrots
6 asparagus stalks
walnuts
olive oil
soy sauce
sichuan pepper
chopped corriander
chilli powder
white wine
Preparation
Heat the oil in a pan and put in whole sichuan pepper corns. Cover until most have exploded, and released their flavour in the oill.
Add the onion and garlic and stir fry for 1 min. Add the tofu and brown, on all sides, adding soy sauce.
Add the chopped carrots, asparagus and broccoli. Stir fry a bit, add wine and cover.
After 5 min, add the walnuts and chopped corriander.
Take off the heat while some sauce remains.
Nutrition
1 portion (1/6th) provides
| Category | Value | | --------- | ---- | | Calories | 211 | | Fat (g) | 14.8 | | of which saturated fat (bad) | 1.7 | | Carbs (g) | 16.4 | | Protein (g) | 7.8 | | Fiber | 5.7 | [Nutrition information]