Simple and delicious, like many Italian dishes.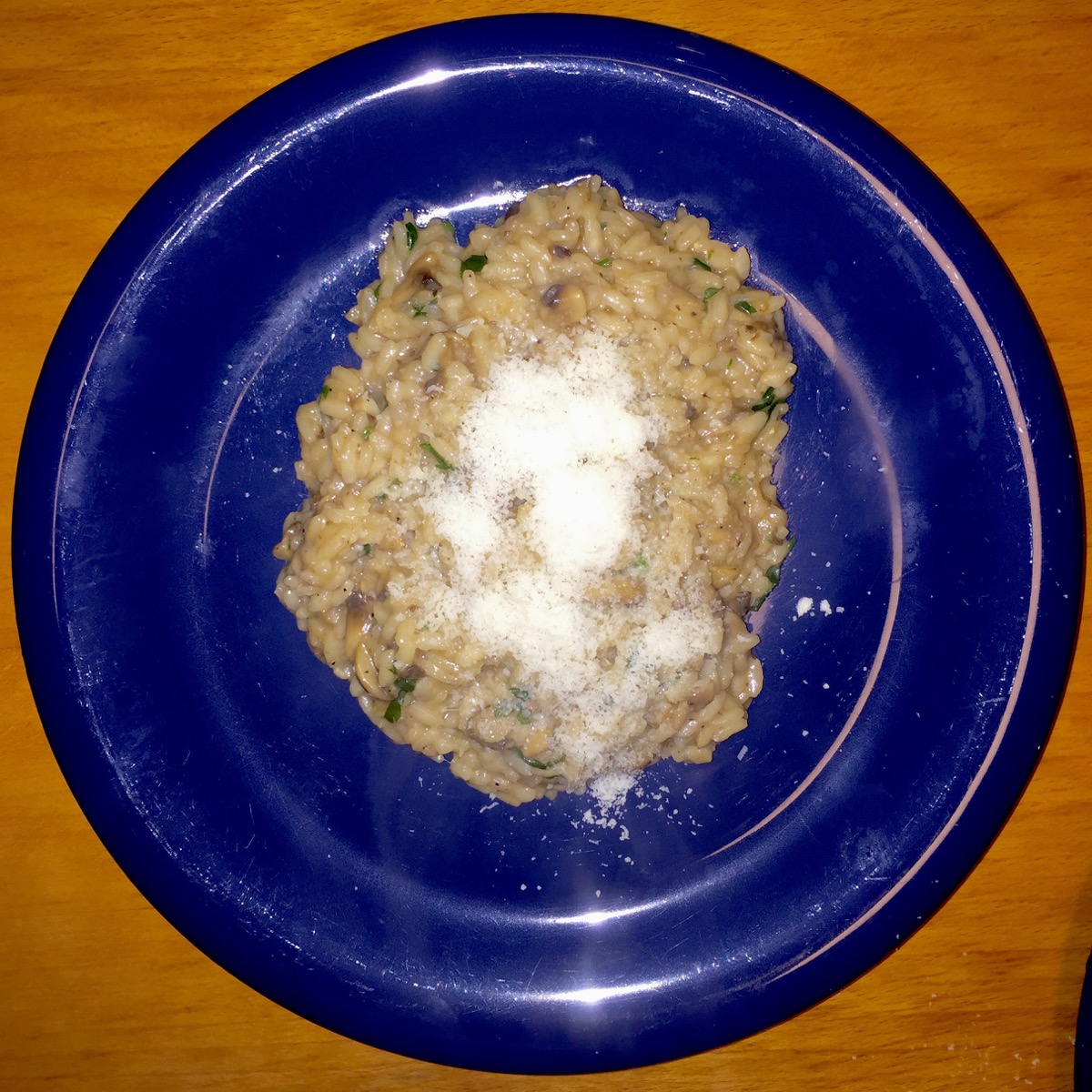 Ingredients
Risotto rice (400 gr for 4 people)
Vegetable stock
1 large onion
Garlic
Butter
Olive oil
Pepper, muscade
Mushrooms
Dry white wine
Fresh parsley, chopped
Parmesan cheese
Preparation
Prepare vegetable stock in boiling water and keep at low heat.
Cut onion and garlic in small pieces. Cut mushrooms in small cubes.
Fry in olive oil until golden and add pepper and muscade.
Add mushrooms to fry. Once shrunk, add half a glass of white wine.
Once the wine almost evaporates, add rice and stir for 3 min.
Cover the rice with the vegetable stock and keep stiring.
Spend 30 min adding a laddle of vegetable stock and stirring and repeat.
Add the chopped parsley and stir for 2 more minutes.
Add butter and stir until it has dissolved.
Serve with parmesan cheese on top.
Back