You will not believe the ingredients go so well together until you try it.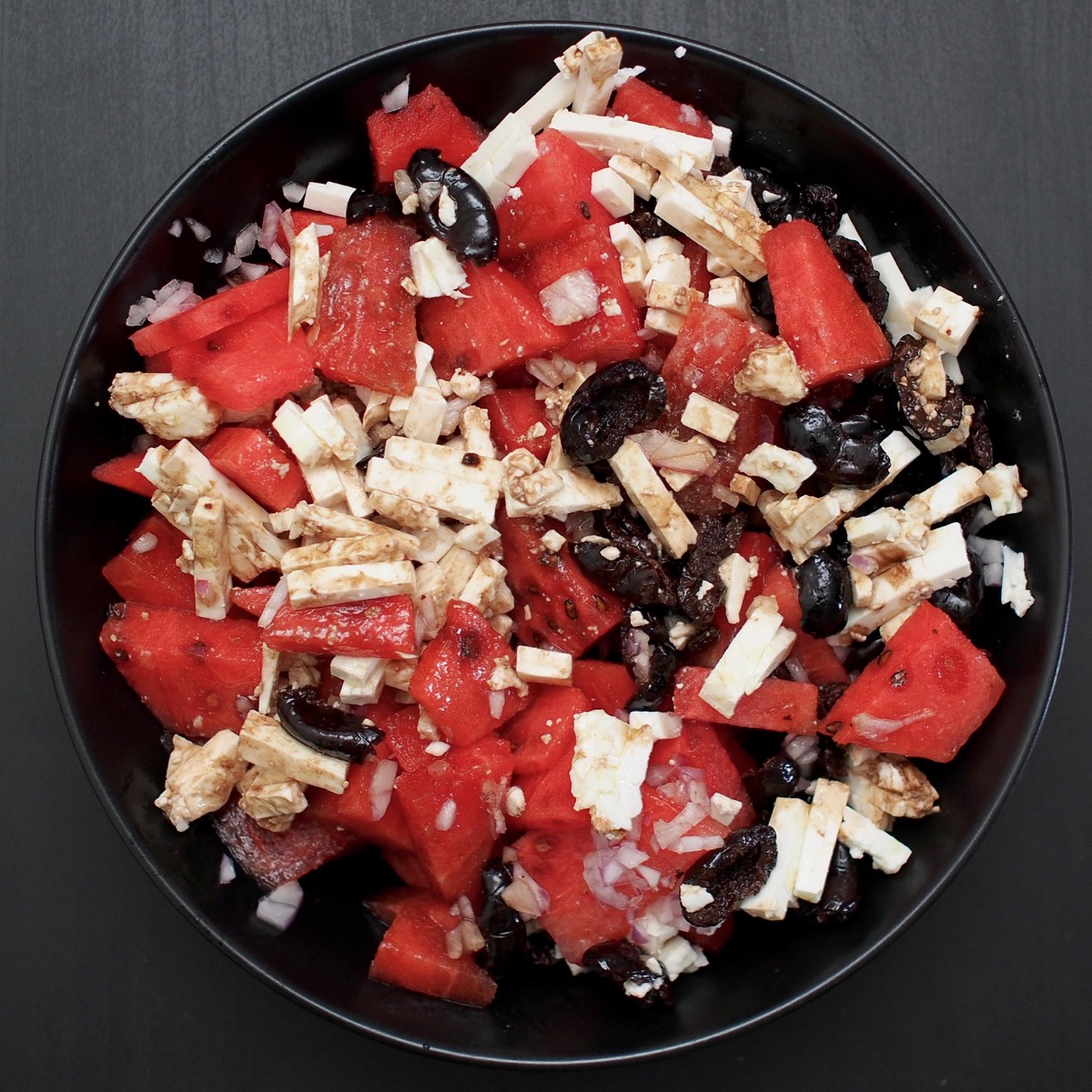 Ingredients
300 gr watermelon, cubed
120 gr feta, cubed
40 g red onion, thin cut, soaked
1 Tbps olive oil
1/2 Tsp balsamic vinegar (or lime)
Optionally add either black olives, mint, chilly flakes
Preparation
Cut everything in pieces and combine.
The idea is that the opposite flavours balance out each other to result in an amazing summer taste explosion dish.
Back