Goes well with feta cheese, like all tomato-oil sauces.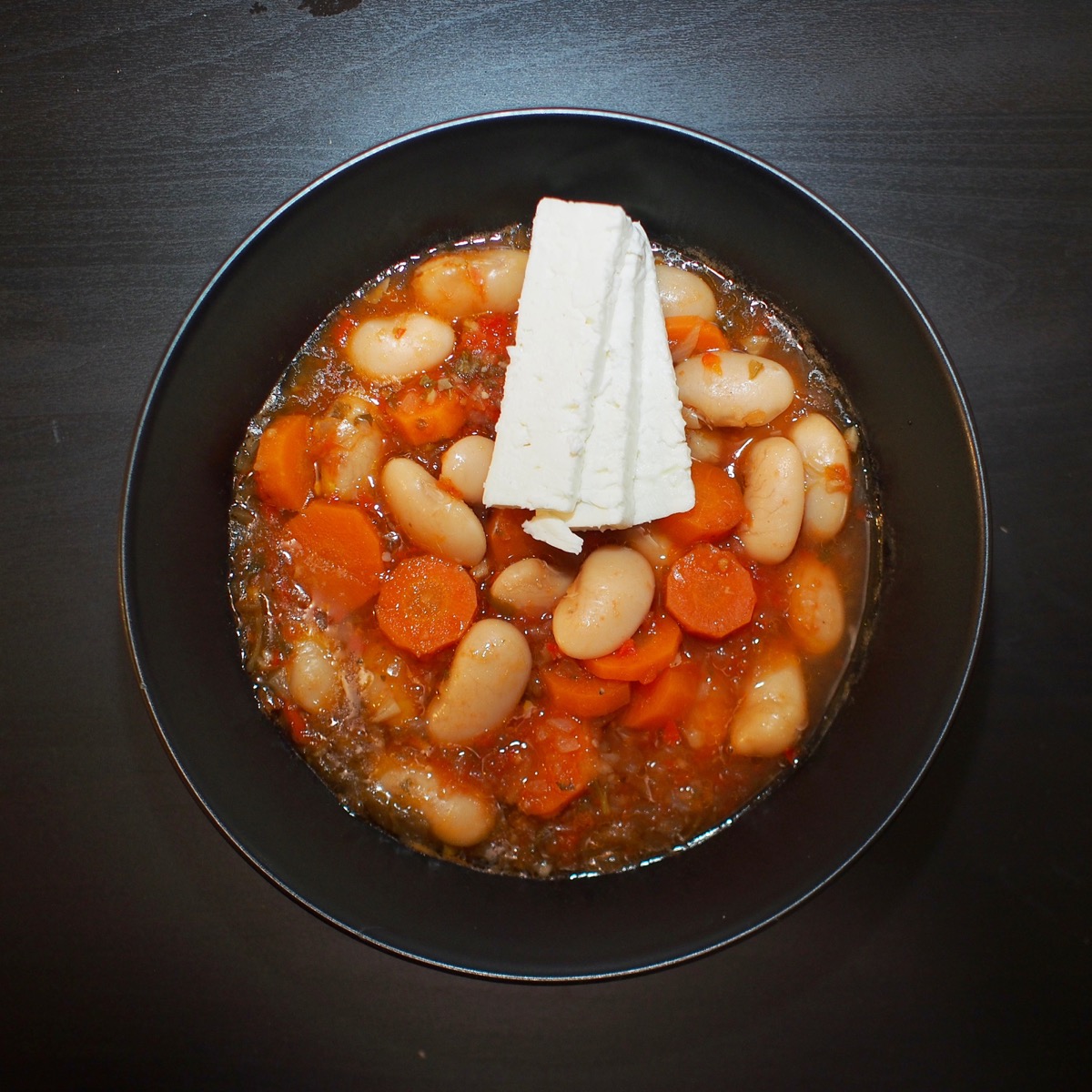 Ingredients
500 gr giant white beans
600 gr onions
1/2 garlic
celery
parsley
dill
1 tomato can
200 ml olive oil
salt
red pepper
2 bay leafs
oregano
Preparation
Wash the beans and keep in water with bicarbonate of soda, overnight.
Boil on low heat until ready, maybe after 1.5 hours.
Food process onions and fry a bit.
Foo process garlic, celery, parsley, dill.
Mix everything in a baking tray, keeping some of the water from the beans.
Bake at 180oC.
Serve with feta cheese and bread.
Back