A rizzoto that does not take too much effort to make. Almost blasphemous, but great way to get rid of pumpkin.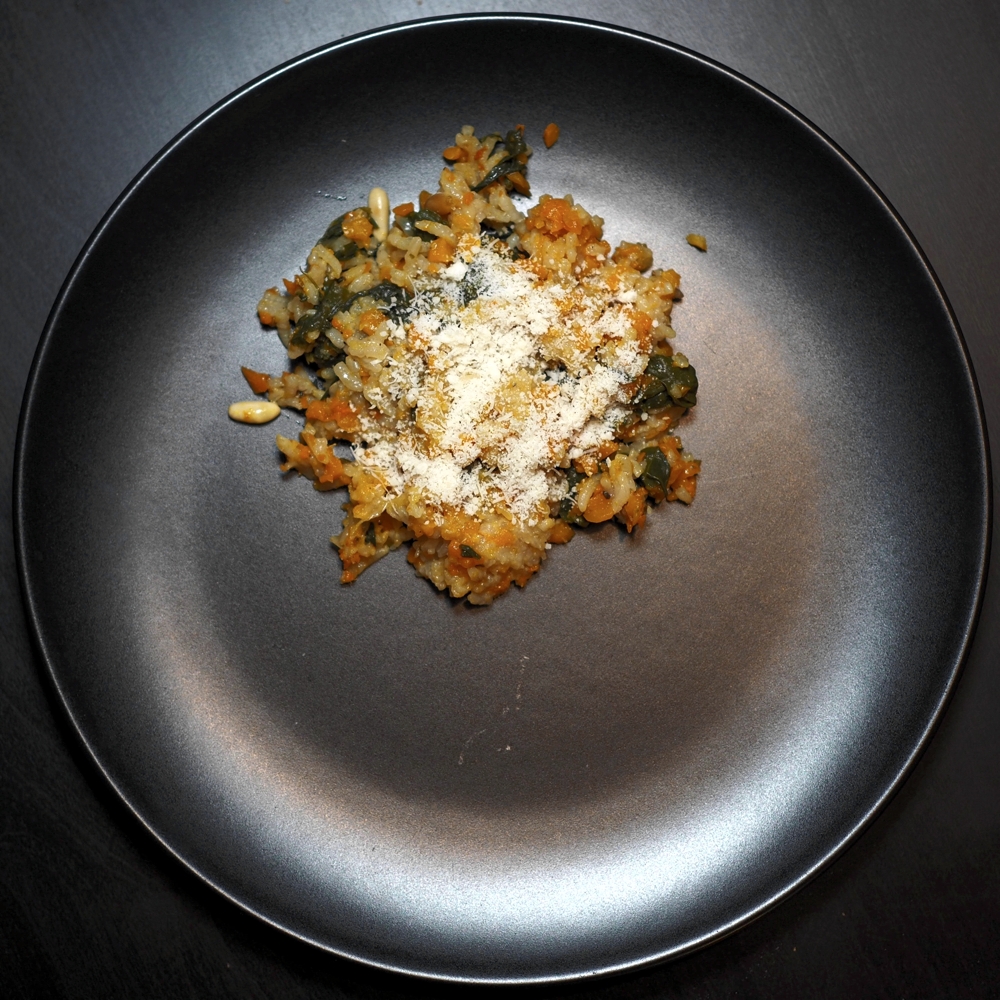 Ingredients
1 cup rice
7 Tbsp olive oil
1 onion
1 spring onion
4 garlic cloves
2 cup pumpkin
2 cup vegetable stock
1 cup water
soy sauce, pepper
50 gr spinach
2 tsp pine nuts
Preparation
Peel and cut the pumpkin in pieces. Food process it.
Food process onion, spring onion, garlic.
Prepare vegetable stock.
Combine all ingredients in oven tray. Bake for 30 min covered, and 20 min uncovered.
Pan heat the pine nuts and add on top in the end, along with parmesan cheese.
Back