Oven beef patties baked with potatoes in lemon oil.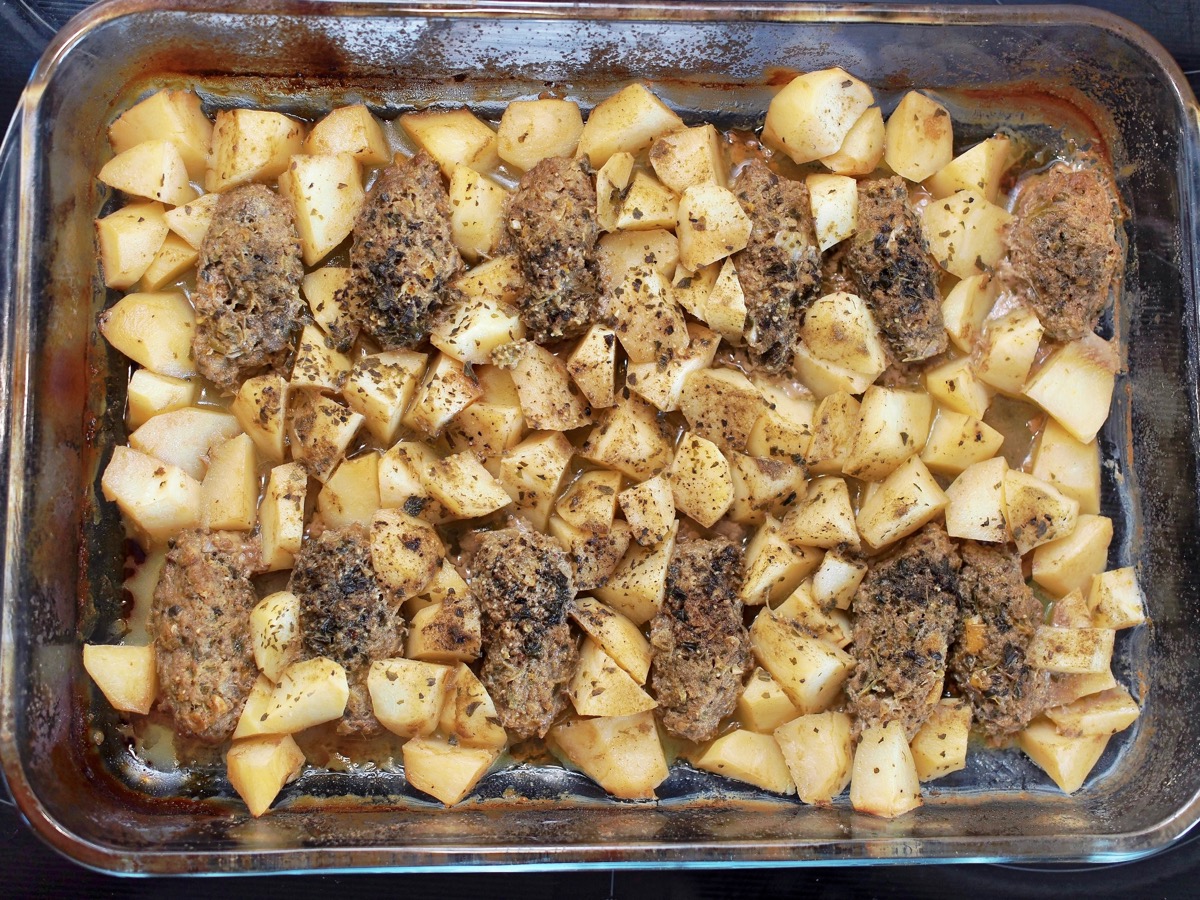 Ingredients
mince
potatoes
lemons
olive oil
salt, peper, soy sauce
vinegar
meat spices
oregano
1 egg
onions
garlic
peppers
bouillon
Preparation
Mix in a bowl the mince, onions, garlic, peppers, spices, egg. Make long beefs with the mixture and place in oven tray.
Peel potatoes and cut in small pieces. Place in oven tray.
Dissolve the bullion powder in half a mug of boiled water. Add to the oven tray with olive oil and lemon juice. Sprinkle with oregano.
Cover with aluminium foil, cook at 200oC.
Back