A combination that is better than the sum of its parts.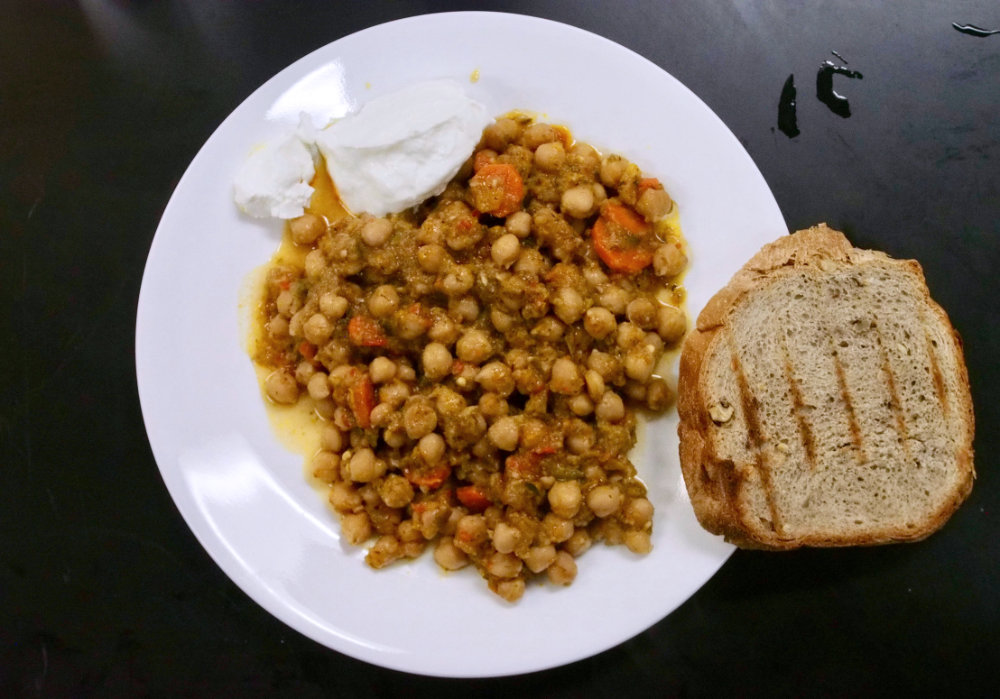 Ingredients
250 gr raw chickpeas (or 600 gr from a can)
3 thin peppers (300 gr)
3 garlic cloves and 1 onion, food processed
20 gr parsley
3 Tbsp olive oil
250 ml water
4 tsp lemon juice
2 tsp cumin
4 tsp paprika powder
2 tsp corriander powder
salt, pepper, soy sauce
1 courgette, food processed
Greek yogurt
Preparation
Put the chickpeas in water overnight, with some bicarbonate of soda.
In a tahine/dutch oven, heat some olive oil.
Food process onion and peppers.
Once olive oil is hot, add cumin and stir for 10 sec.
Add onion and peppers and stir fry for 3 min until soft.
Add food processed garlic and courgette and stir fry for 30 sec, then add a cup of water.
Add curry, corriander, pepper, paprika and drained chickpeas. Stir.
Add lemon juice and parsley.
Bring to a boil and transfer to oven, covered. They are ready when there is limited water left.
Serve with Greek yogurt.