An iconic meal with lots of variations, guaranteed to surprise guests.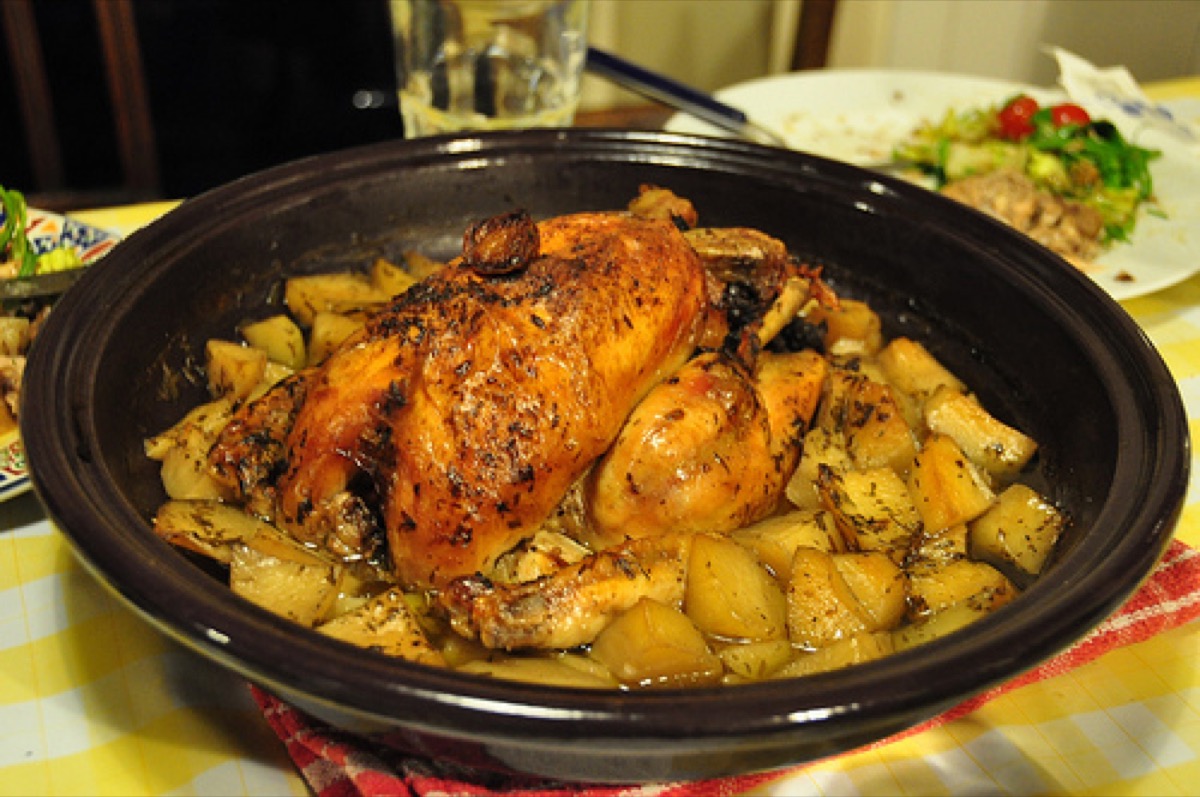 The key to success is good roasting. Even just the chicken with minimal add- ons can be amazing when roasted properly, so be sure to know how to use your cooking equipment. The tajine, shown in the photo, excels at slow cooking. Roasting over an aga for 8-10 hours resulted in a delightful chicken.
Ingredients
Chicken
Whole chicken
Your favourite herb (rosemary, coriander, oregano all work well)
Olive oil
Fresh fruit juice (lemon, orange, pineapple?)
Potatoes peeled (optionally add carrots/parnsnips)
Stuffing
Mincemeat
Onion/celery
Nuts (chestnuts are the best, but walnuts, raisins also work well)
Garlic
Spices (cinamon is good
A bit of wine
(optional) fruit (apples, plums work well)
Preparation
Cook the stuffing by frying all its ingredients in a pan, in the order presented above. Leave to boil in a bit of wine and water. It is difficult to make little enough stuffing for one chicken, either do two chickens or keep some of the stuffing in its pan, to be served later with the chicken.
Fill the chicken with as much stuffing as possible. Saw the bottom.
Place in baking tray. Ideally the tray will have a lid, otherwise foil can also work. Put the potatoes, carrots on the side. Fill with water, fruit juice and oil until most vegetables are covered.
Cook in the oven. Occasional basting will help keep the top moist.
Once you get the hang of the basics, the world is yours to experiment. Pickled red cabbage worked unexpectedly well as an easier stuffing replacement!
Variation
Of course you can do this with just the chicken legs and call it lemon chicken.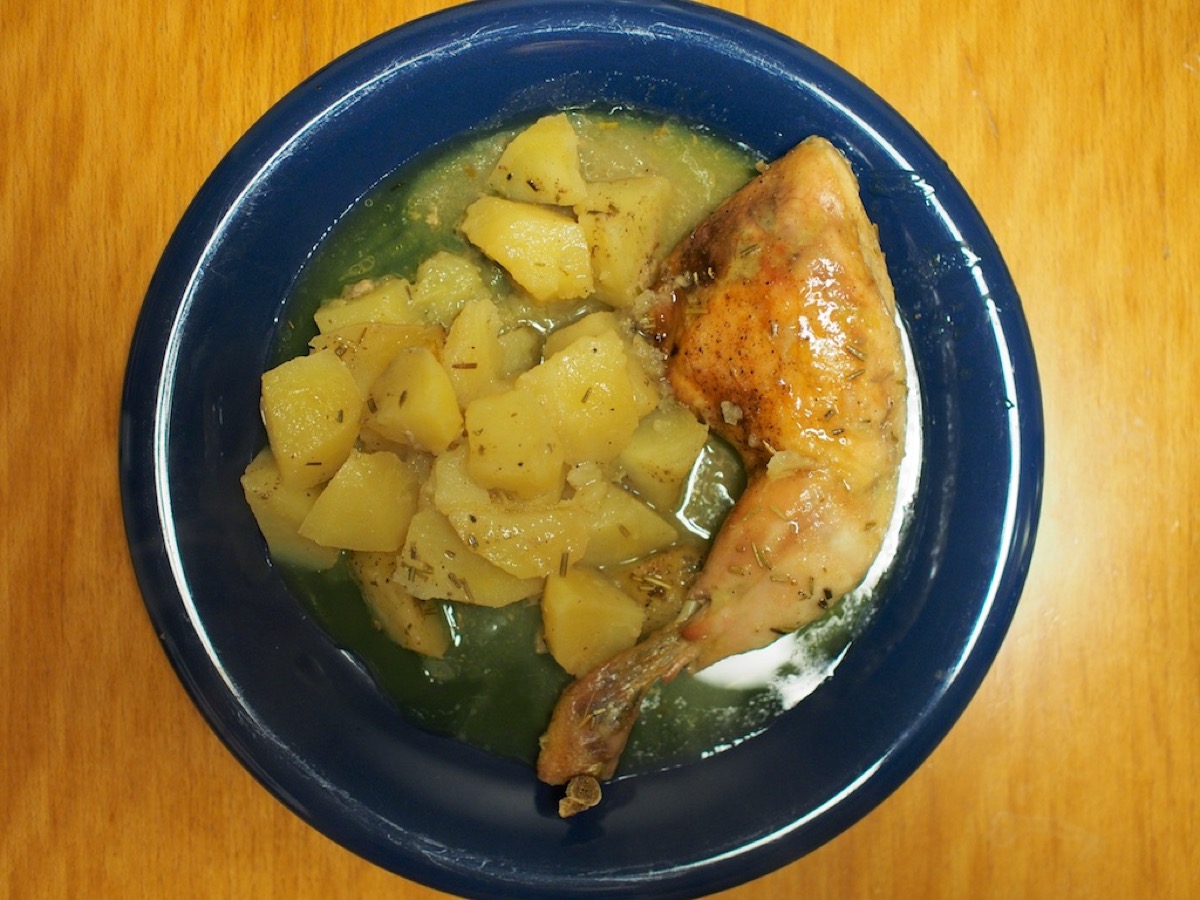 Back