If you buy too many blueberries to eat... (frozen work too)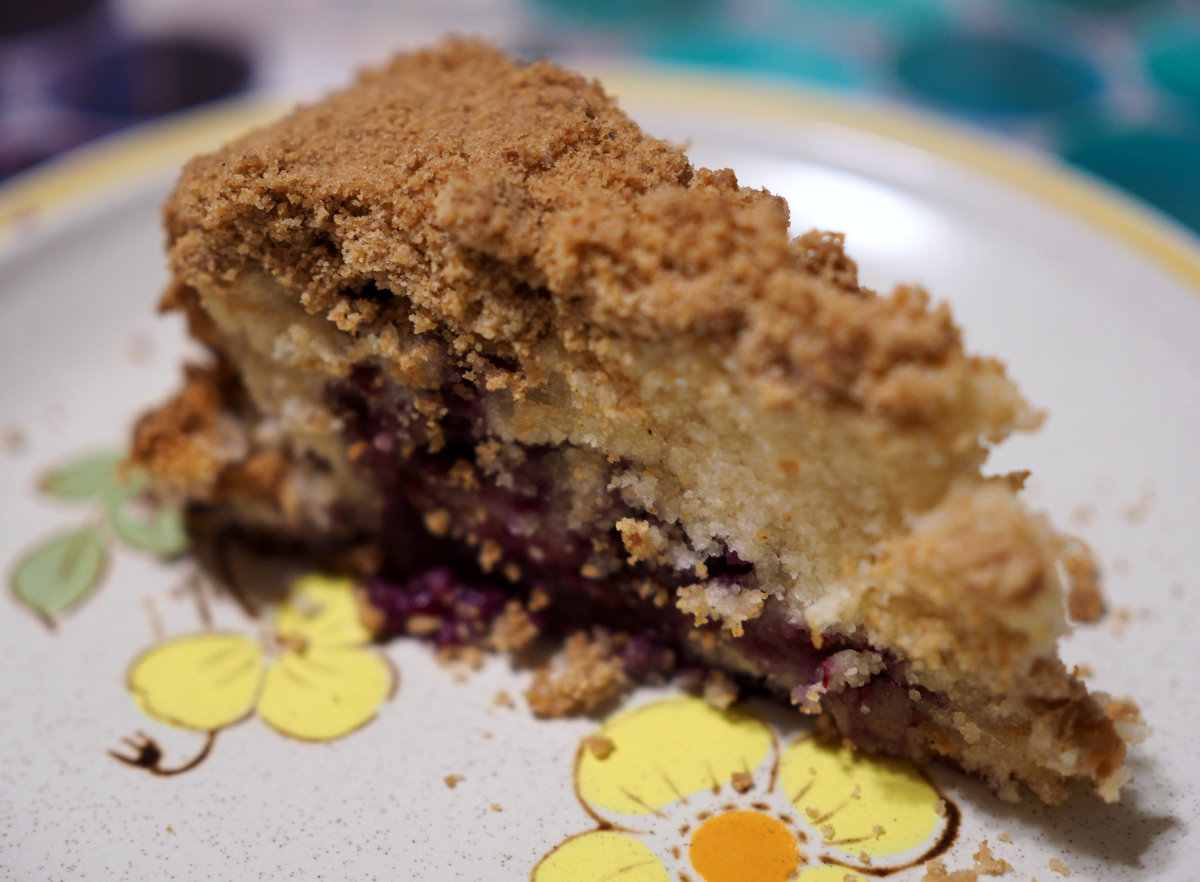 Ingredients
2 cups flour
2 tsp baking powder
0.5 tsp salt
1 stick unsalted butter, softened
0.75 cup sugar
2 eggs
1.5 tsp vanilla extract
lemon zest from 1 lemon
0.5 cup milk
2 cups blueberries
Topping
6 Tbsp brown sugar
0.5 cup flour
1 tsp cinnamon
0.25 tsp salt
4 Tbsp unsalted butter, cold chunks
Preparation
To make topping: Combine sugar, flour, cinnamon, and salt in a small bowl. Mix with fingers until no lumps remain. Rub in butter until crumbly and refrigerate until ready to use.
Mix flour, baking powder and salt and set aside.
With mixer beat the butter and sugar until creamy, about 2 minutes. Add the eggs one at a time. Beat in vanilla and lemon zest.
Slowly add the flour mixture and milk and combine at low speed.
Add the berries to the batter and fold gently with a spatula until evenly distributed.
Transfer to oven pan and spread evenly. Sprinkle the topping over.
Bake for 40 to 45 minutes at 190 oC.