A low calorie desert with unbelievably few ingredients.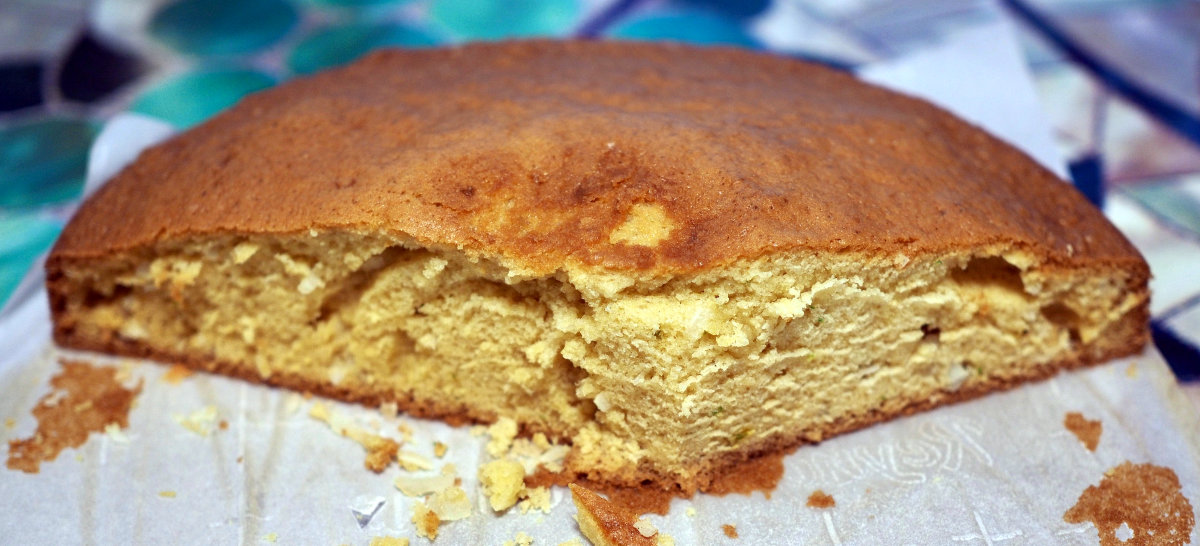 Ingredients
Assuming 23 cm diameter baking container
5 eggs
150 gr flour
150 gr sugar
2 tsp vanilla extract
lemon skin grated
2 tsp lemon juice
salt pinch
5 Tbsp milk
1 tsp baking soda
Preparation
Preheat oven at 180 oC.
Separate egg white from yolk, and whip whites until it foams well. Add half sugar and mix and then add the remaining sugar and mix.
Separately mix yolks, vanilla, milk, lemon juice and lemon skin.
Combine the two mixes.
Add baking soda and flour slowly.
Pour in baking tray and cook for 40 min or until the surface is golden.