Tasty and filling soup.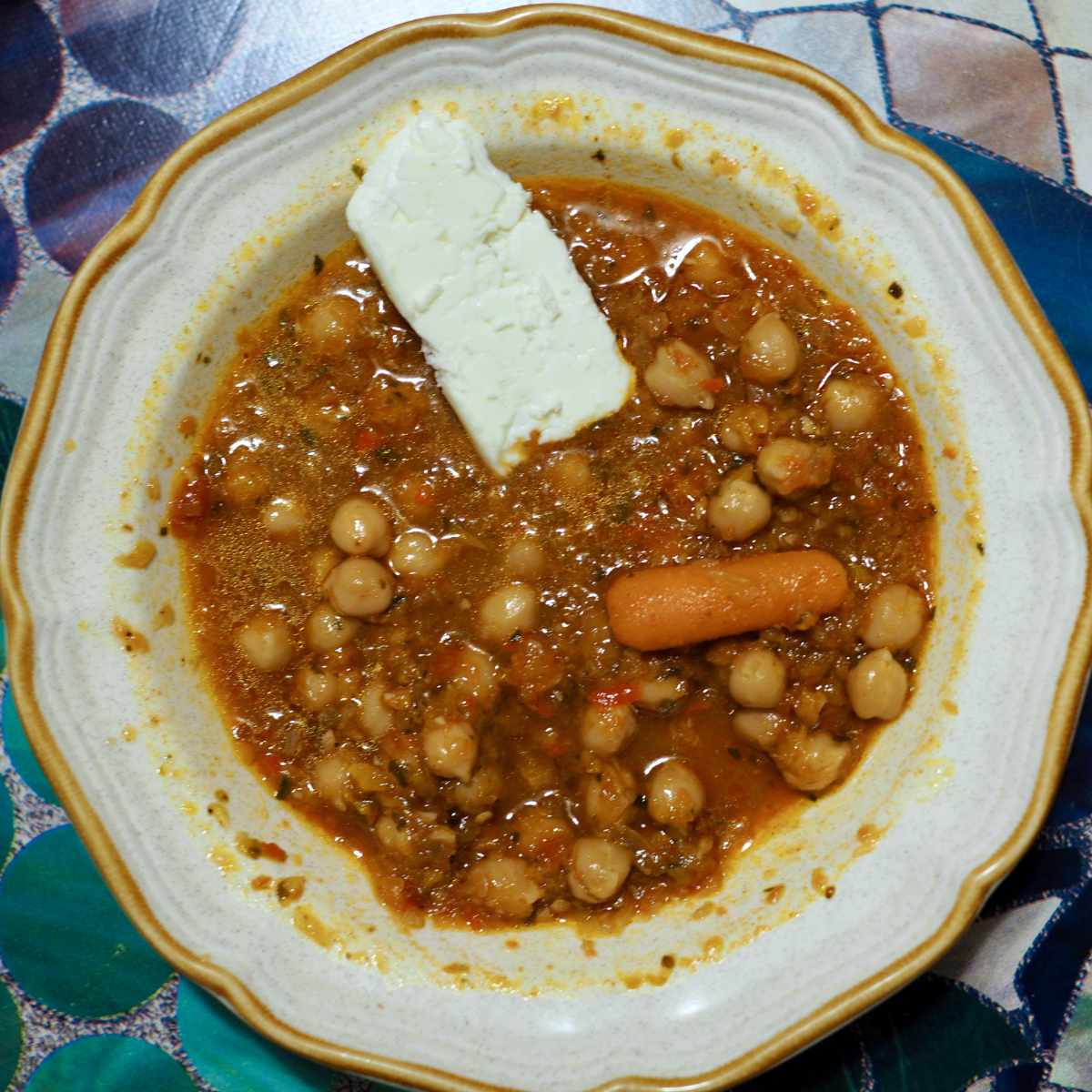 Ingredients
250 gr raw chickpeas
3 peppers, food processed
3 garlic cloves and 1 onion, food processed
20 gr parsley
Olive oil
4 tsp paprika powder
2 tsp corriander powder
salt, pepper, soy sauce
1 tomato can
3 bay leaves
Feta cheese
Preparation
Soak the chickpeas in water with some bicarbonate of soda. Overnight soaking works best.
Food process onion, garlic, peppers, tomato can and parsley.
Mix everything in oven dish that has cover.
Heat in oven at 180 oC for 2 hr. Turn off heat and leave overnight to slowly cool down.
Serve with feta cheese.
Back