A vegeterian combination where two quite different flavours combine into something new again.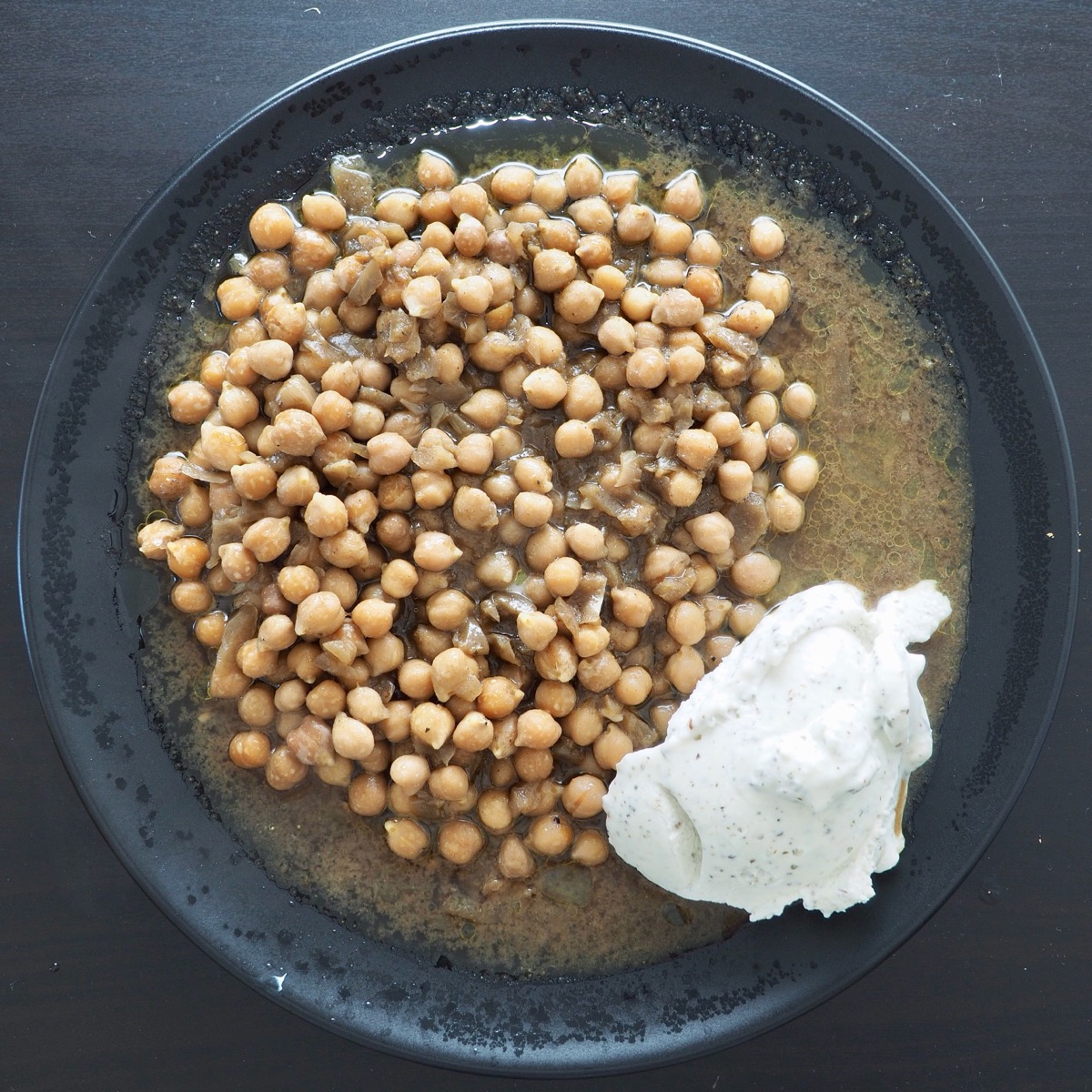 Ingredients
Chickpeas
500 gr chickpeas
1 large onion
200 ml olive oil
2 Tbsp rosemary leaves, or 1 Tbsp rosemary powder
2 bay leaves
salt, pepper
Feta cream
125 ml full fat milk
300 gr feta cheese
1 tsp oregano
Preparation
Soak chickpeas in water overnight. Adding a bit of bicarbonate of soda helps.
On next day, wash off and put in oven tray with a lid (tajine).
Multi process onion and add along with olive oil, bay leaves and rosemary.
Cover with water and bake at 120 oC for 3-4 hours.
Make the feta cream by heating up the milk and removing from fire before it boils. Add in food processor along with feta pieces and oregano, and process until it turns into a smooth cream.
Refrigerate before serving.
Once the chickpeas are done, add salt and pepper, remove the bay leaves and serve with 2 spoons of feta cream.
Back