Quick and easy to carry.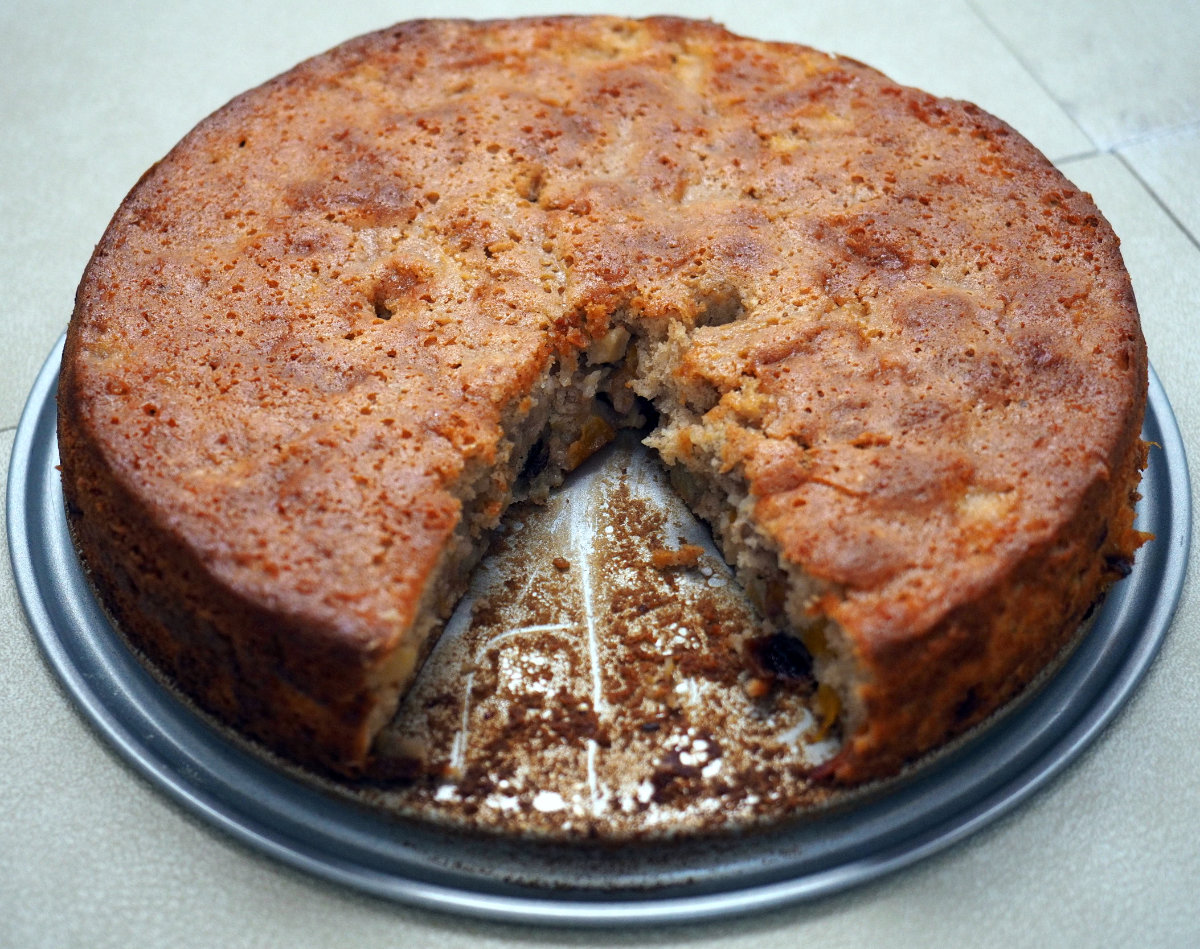 Ingredients
2 eggs
200 gr sugar
cinnamon
140 gr self raising flour
2 vanilla
pinch of salt
1 apple, 1 peach, pealed and pieced
2 Tbsp sweet wine
120 gr walnuts
3 Tbsp raisins
Preparation
Preheat oven at 180 oC
Mix eggs and sugar in a bowl.
Add flour, vanilla, cinnamon, salt and mix.
Incorporate fruit and wine. Add walnuts and raisins.
Prepare baking tray with baking parchment or buttered sides. Add mix.
Bake for 40 min.