East meets West in this Franken-food. Put in the oven to harden the outside and get even more weird looks.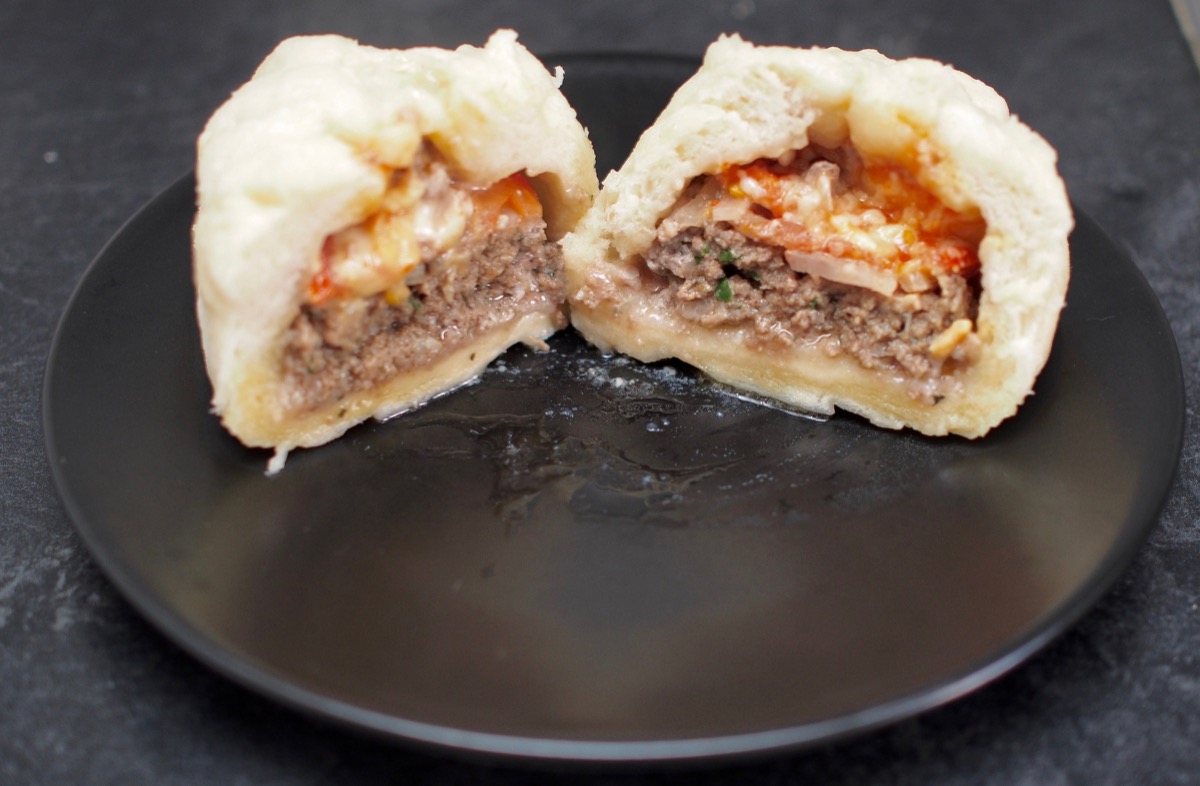 Ingredients
Filling
beef mince
garlic
red onion
olive oil
1 egg
balsamic vinegar
salt, pepper
your favourite powder spice
fresh parsley chopped
Dough
500 gr flour (half soft, half hard)
300 ml water
salt
bit of butter
yeast
Side and top filling
mustard
ketchup
cheese
sliced tomato
sliced red onion
cornichon
Preparation
This is the yang to the ying that is the Scottish fried burger.
Basically it is a frankenstein dish, which is half burger and half pao zi. Let your imagination run free and make sure any nearby Chinese person is sitting before sharing the recipe.
Make a bread dough. It is important to roll out thin circles so that the ratio of filling to dough is good.
Combine all mince ingredients in a bowl after food processing the onion, garlic and parsley.
Use your kung fu to surround some of the filling with the dough. Layer on top a slice of tomato and onion, add cheese and add ketchup and mustard to ensure each bite will contain some. Close in a beautiful pattern, and make it more flat than normal.
Put a wet clean kitchen towel on the bottom of a steamer. Put the filled dough balls on the towel, avoid touching them.
Steam with closed lid for 15-20 min (until the dough bounces back from pressure).
Serve with a mix of vinegar, chopped onion, chopped cornichon and more ketchup.