Recognisable in most parts of the world, but rarely done without cream, which is improper.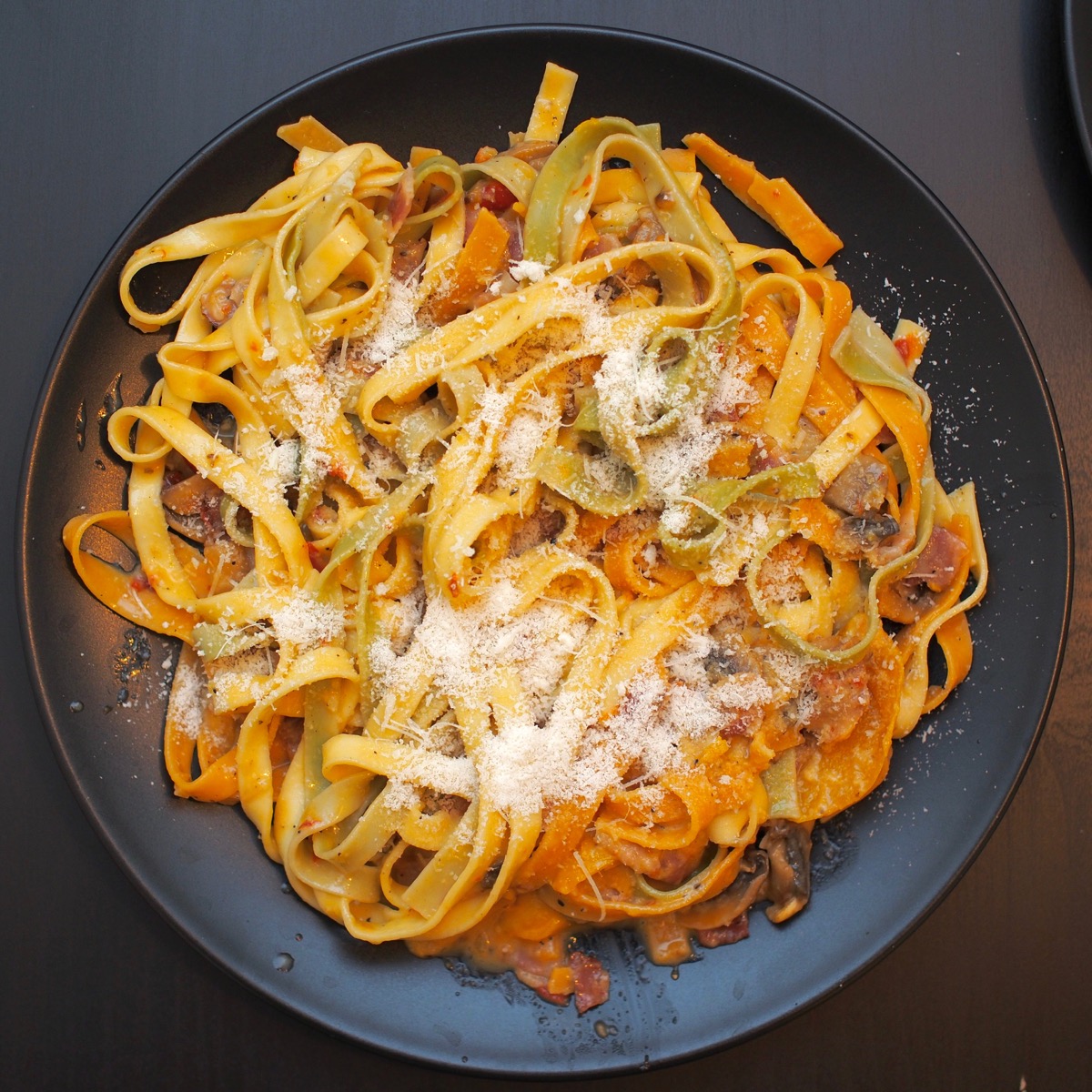 Ingredients
1 egg per person
bit of fresh cream
parmesan
salt, pepper
peppers
fresh mushroom
garlic
pasta
olive oil
fresh bacon of pancetta
white wine
Preparation
Cut in thin stripes garlic, peppers and mushrooms. If fresh, first push water into the mushrooms and drain, to add to their flavour while cooking.
In a pan stir fry the ingredients above plus bacon/pancetta, in olive oil. Fry until crispy bacon appears, add a bit of wine and remove from heat.
In the meantime boil the pasta.
Stir together in a bowl the eggs, cream and cheese.
Once the pasta is ready drain and combine with the fried food. While still hot, add the egg sauce and stir to even the heat. Serve immediately.