One of the best Greek tomato-oil recipes, that feta whas designed to accompany.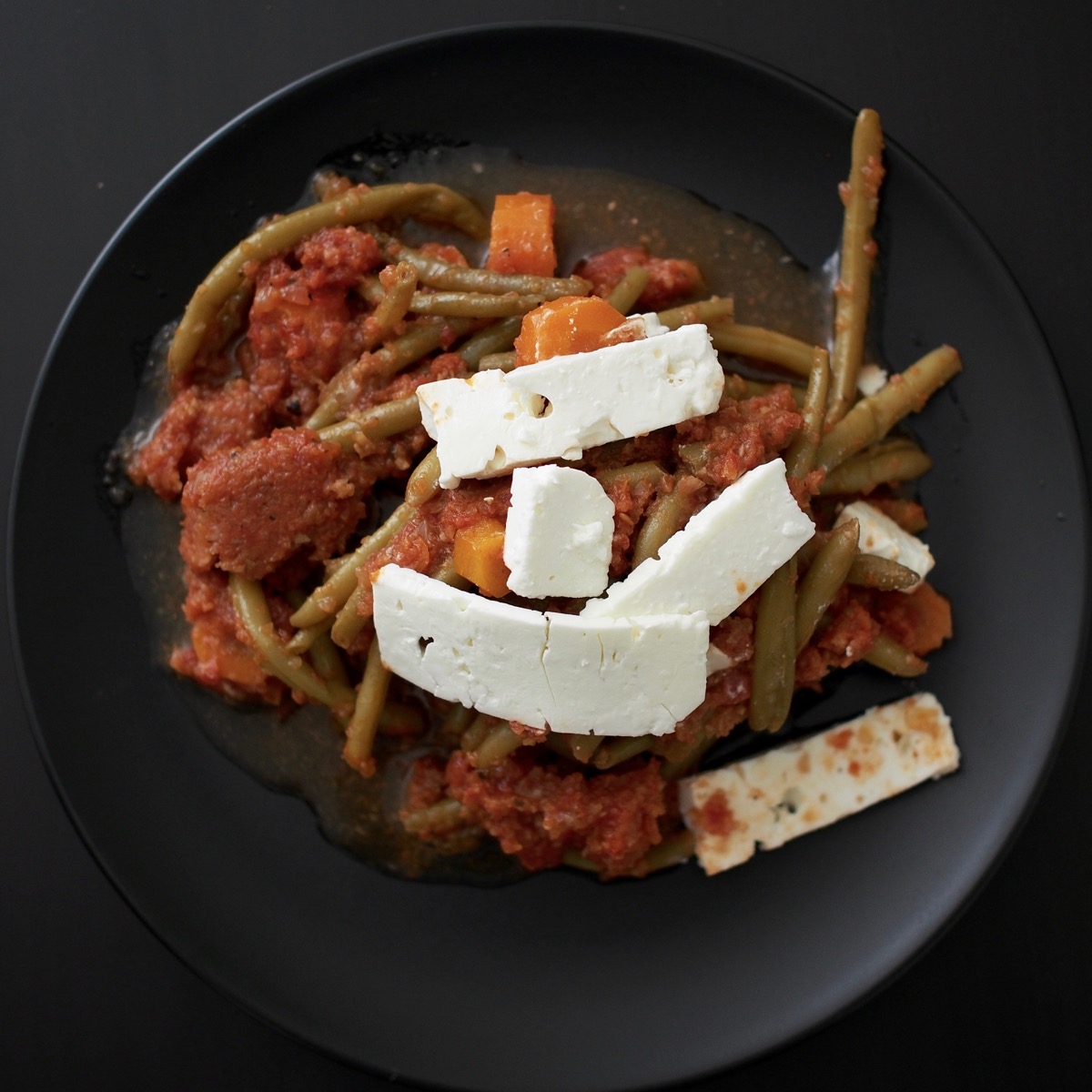 Ingredients
Thin red beans, frozen work
1 onion
garlic
1 tomato can
2 fresh tomatoes
olive oil
Soy sauce
Salt, pepper
Fresh parsley
Feta cheese for serving
Preparation
This green bean dish belongs to the 'ladera' category of Greek cuisine which means 'oily'. All ladera have an oil and tomato base, are cooked in the oven, are always excellent for summer, can be eaten at room temperature and go amazingly well with feta cheese.
This is easy to make. Food process onions, garlic and parsley and fry for a bit. Add the beans and food processed tomatoes and mix all remaining ingredients.
Boil for a while.
Let cool and you are done! Serve with feta cheese.