Interesting combination of ingredients. Recipe is not Mandarin Chinese, just mandarin.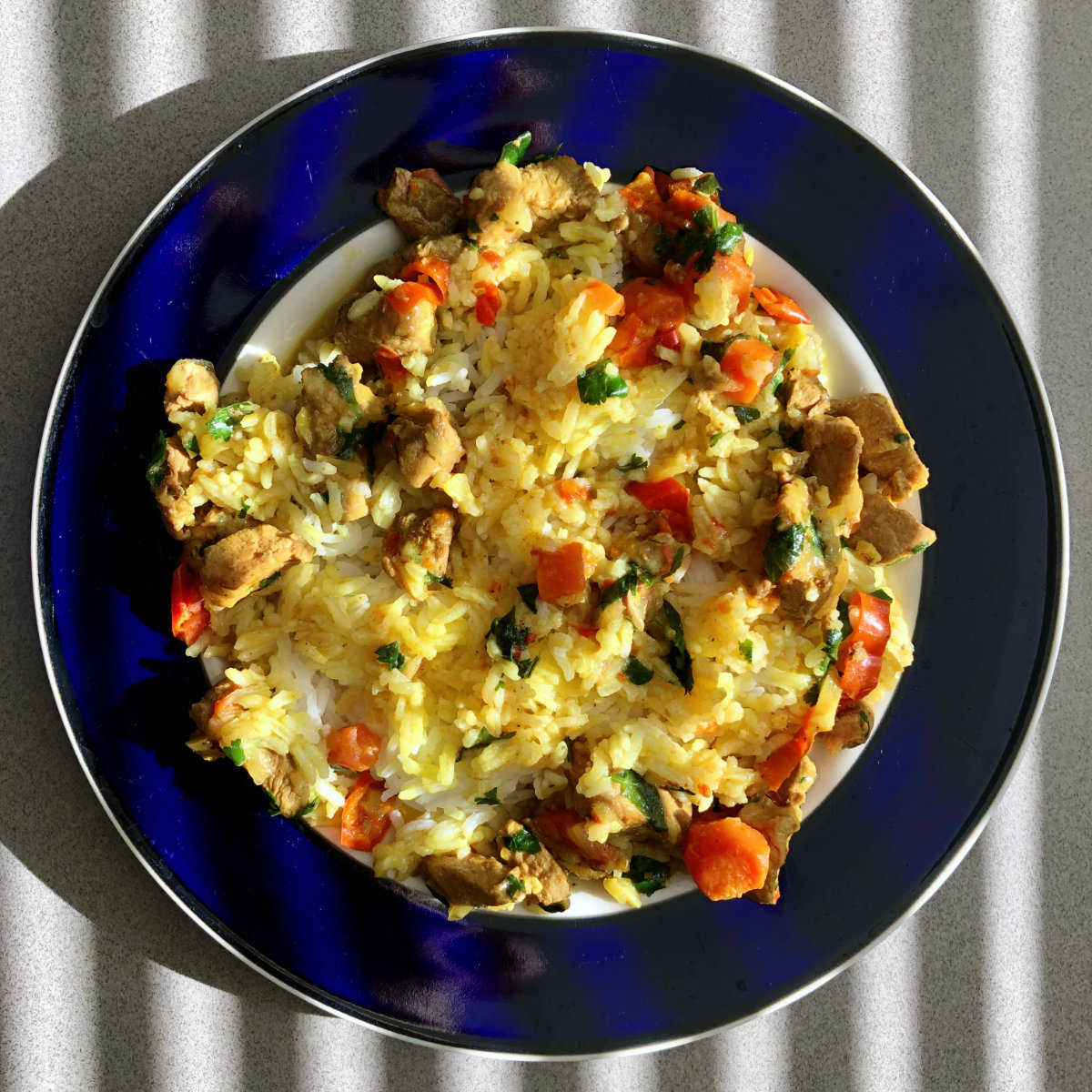 Ingredients
1 Kg pork, cubed
1 onion, sliced
4 garlic
chilli flakes
1 pepper
50 gr fresh ginger
4 mandarin juice
150 ml sweet wine
50 ml vinegar
1 coconut milk can
1/2 tsp turmeric
olive oil
salt, pepper, soy sauce
fresh coriander for serving
Preparation
In Dutch oven.
Stir fry pork until coloured. Remove from fire.
Stir fry onion. Add garlic, chillim ginger and peppers.
Put back the meat and add wine.
After 3 min, add mandarin juice, vinegar, coconut milk and turmeric.
Put in over for 1 hr at 180oC, turn off oven and leave in to slowly cook.
Serve with rice or mashed potato, with fresh coriander.