Green tea and soy pulp (okara) go well with white chocolate. Bonus, you cannot tell when they are green from mold!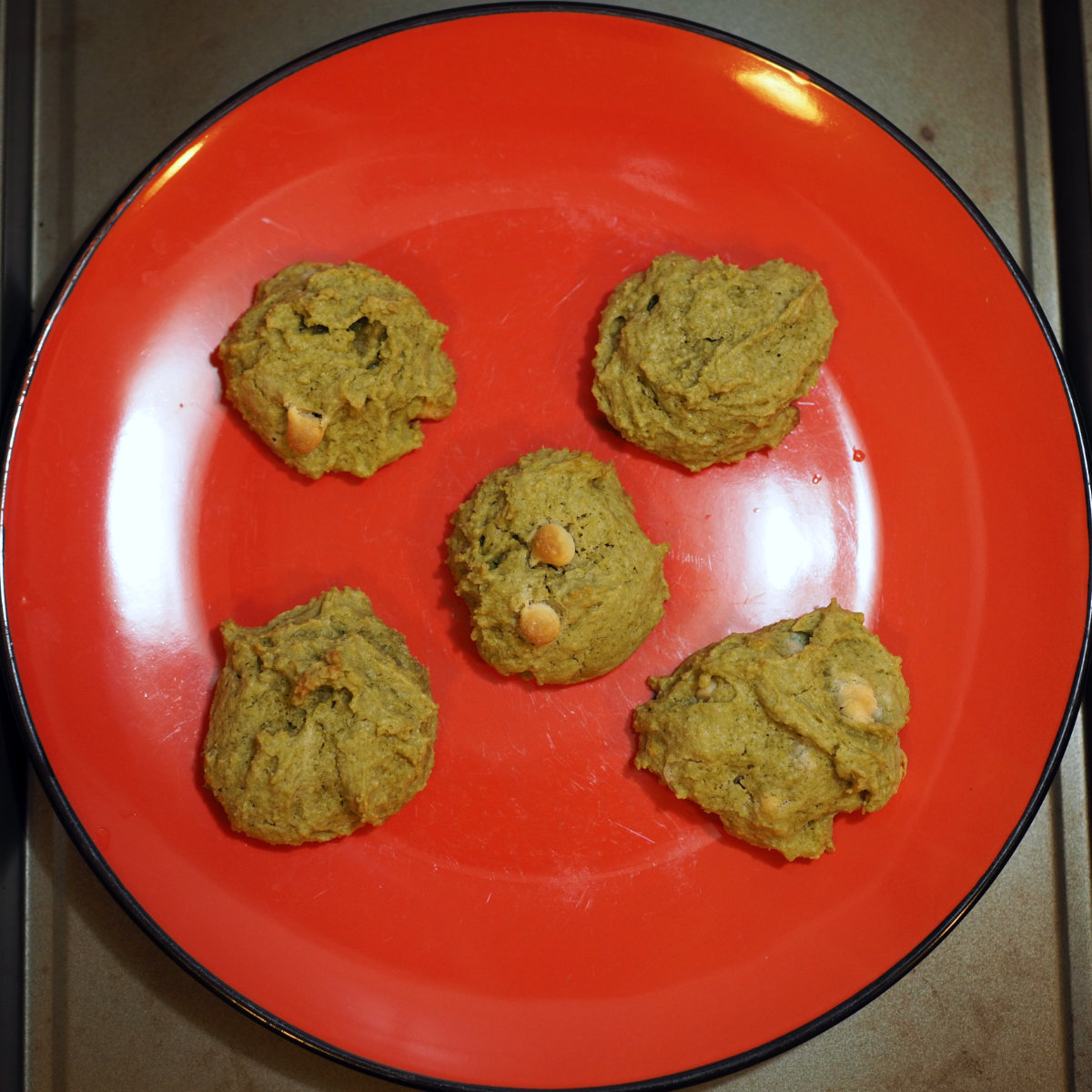 Ingredients
6 Tbsp olive oil
1/3 cup sugar
1 egg yolk
1 Tbsp matcha powder
1 cup flour
1/2 cup okara
3 Tbsp white chocolate chips
Preparation
Combine olive oil with sugar and egg yolk.
Add in matcha powder and once incorporated add flour and okara.
Add white chocolate.
Form into small balls and flatten. Place in baking tray.
Bake at 180 oC until lightly browned on the bottom (20 min).