Excellent hearty meal for deep winter heart-stressing.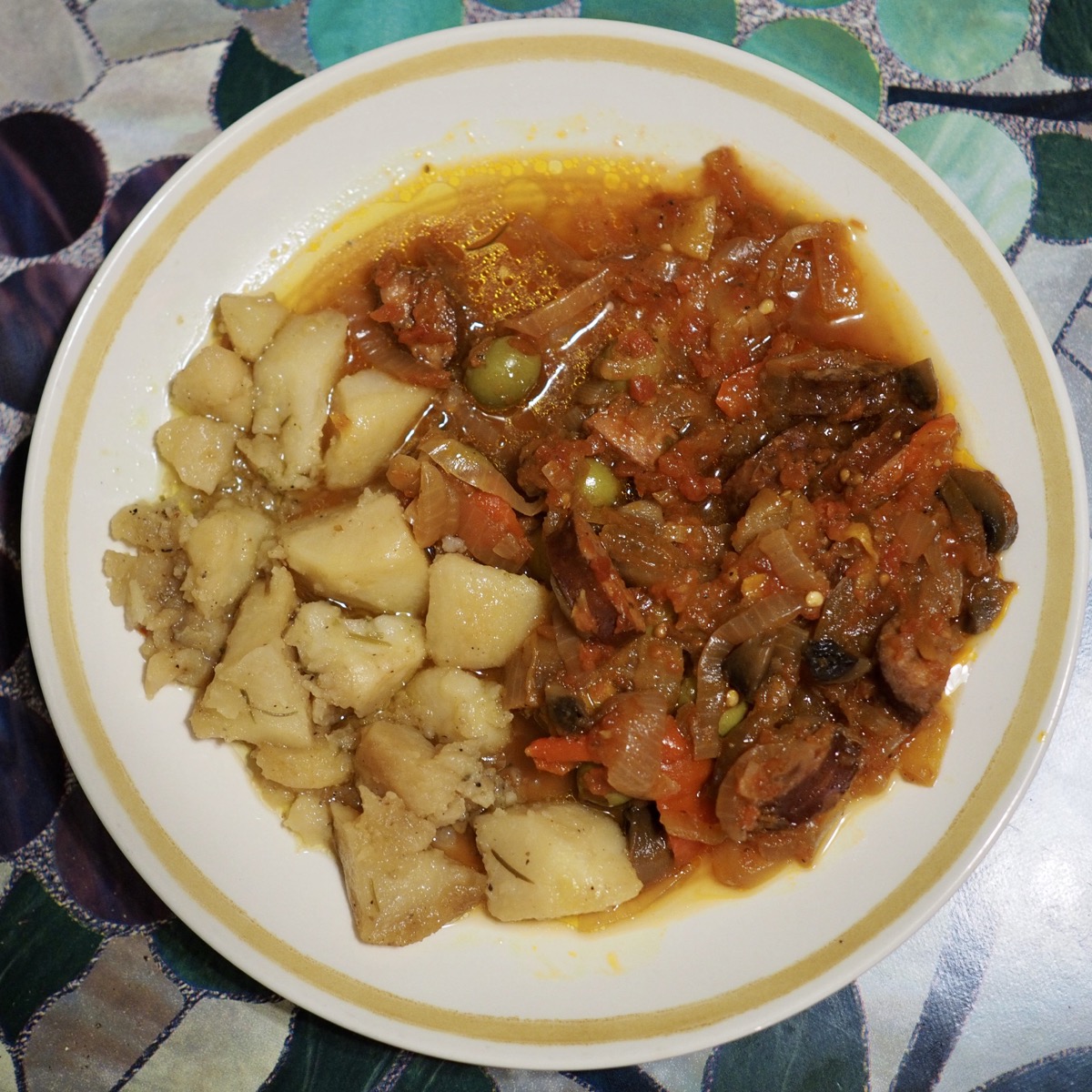 Ingredients
Olive oil
Sausage
2 onions, in thick strips
1 apple, cubed
mushrooms
2 tomatoes
2 tomato cans
garlic
green pitted olives
cooking wine
soy sauce, pepper
Preparation
This is an extremely easy recipe, which warms the spirit and the house, since you do everything in the oven.
Cut the sausage in bite-size halves.
Food process the tomato and garlic.
Mix everything in a dutch oven or similar oven dish. Add spices and wine.
Cook in oven until most of the water is gone.
Can be accompanied by mashed potatoes, rice, couscous.