Complex, deep and healthy flavour. Don't make too much or you will be feeding bacteria with the leftovers.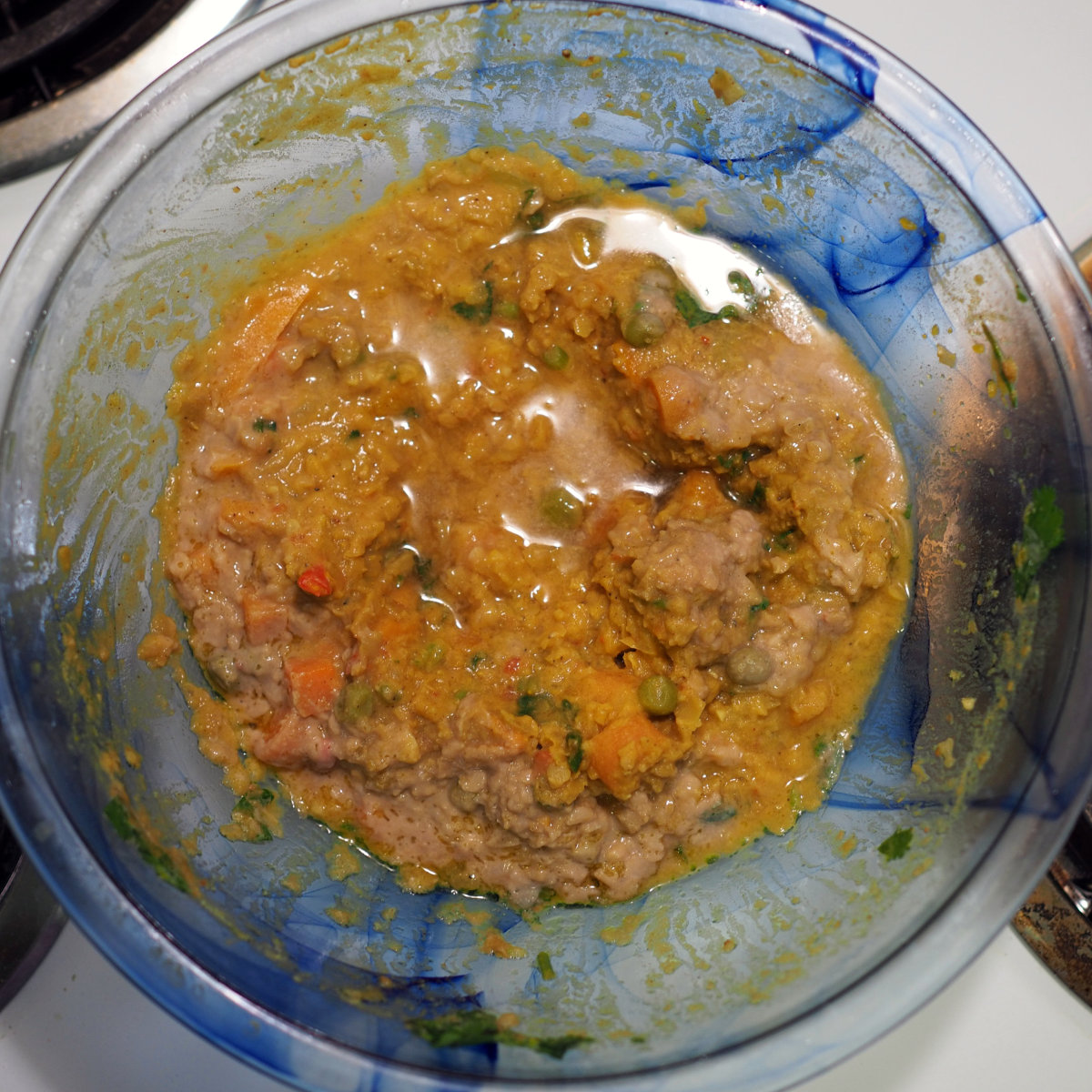 Ingredients
2 onions
6 garlic
2 Tbsp olive oil
1 Tbsp ginger
0.5 tsp corriander
0.5 tsp cumin
0.5 tsp cinnamon
0.5 tsp turmeric
0.25 tsp cardamom
0.5 tsp chilli flakes
4 cups water
1 can coconut milk
2.25 cups red lentils
6 carrots, medium chopped
5 plum tomatoes, chopped
1 cup peas
salt, pepper, soy cause
0.25 cup chopped coriander leaves
Preparation
Stir-fry onion, garlic and spices.
Add water, coconut milk, lentils and carrots. Simmer until lentils are tender.
Add tomatoes, cook on high for 10 min. Add peas and boil for 5 min.
Add coriander leaves and serve.