Who knew that cucumbers can be eaten cooked and balance the heaviness of the meat?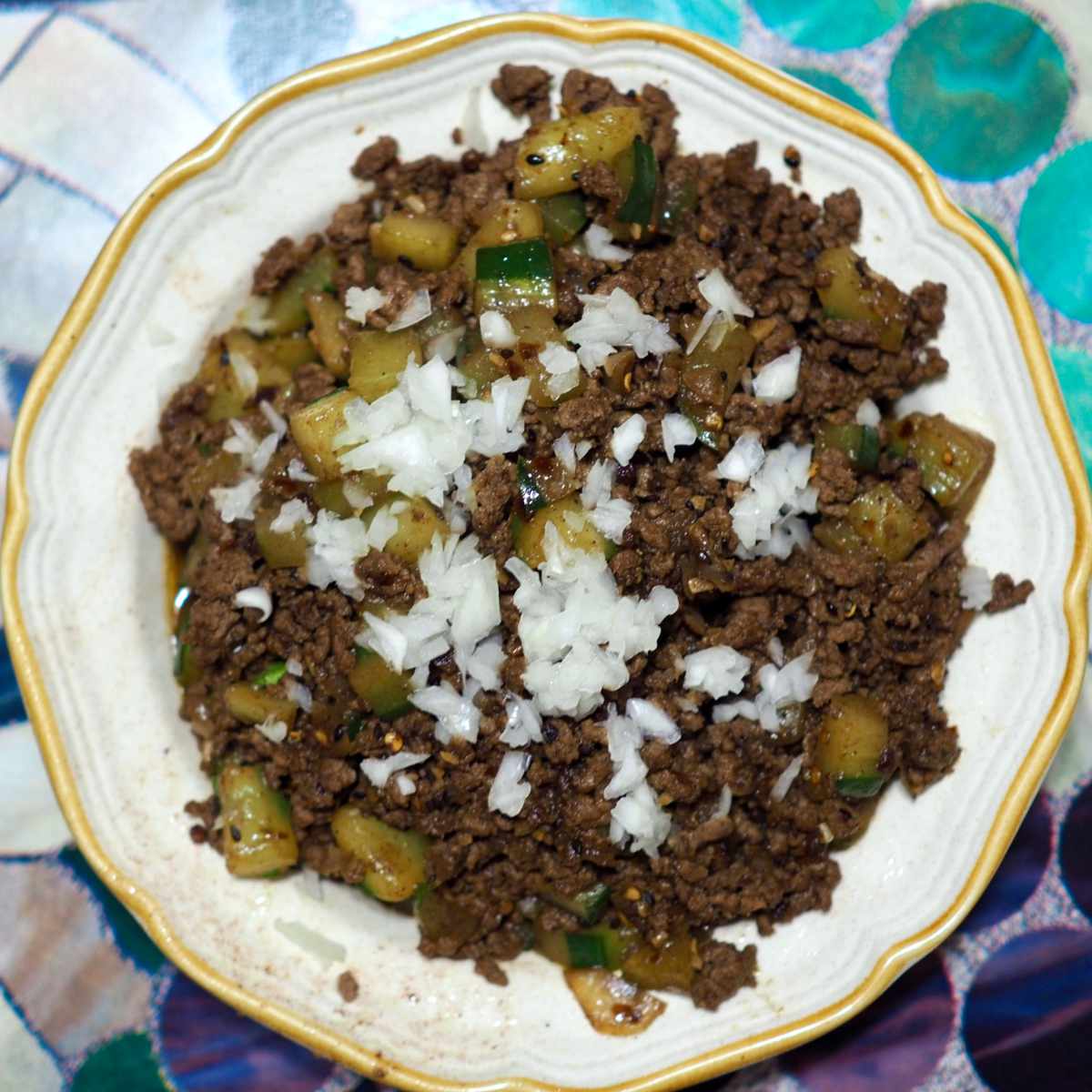 Ingredients
2 cucumbers
3 eggs
1 Tbsp rice vinegar
2 spring onions
olive oil
Soy sauce
minced garlic
0.5 tsp dried chilli flakes
0.25 tsp Szechuan pepper
2 tsp sesame seeds
salt, pepper
Preparation
Stir fry pork in oil. Cook for 10 min in medium heat.
Halve cucumber, remove seeds. Cut in long strips and press down with the flat part of a knife to crack.
Increase heat and add garlic, chilli flakes and pepper.
After one min, add cucumber and cook for 5 min.
Add soy sauce, sesame seeds, vinegar and half the onion.
Serve with the other half of the onion sprinkled on top.