Even without the topping it is great.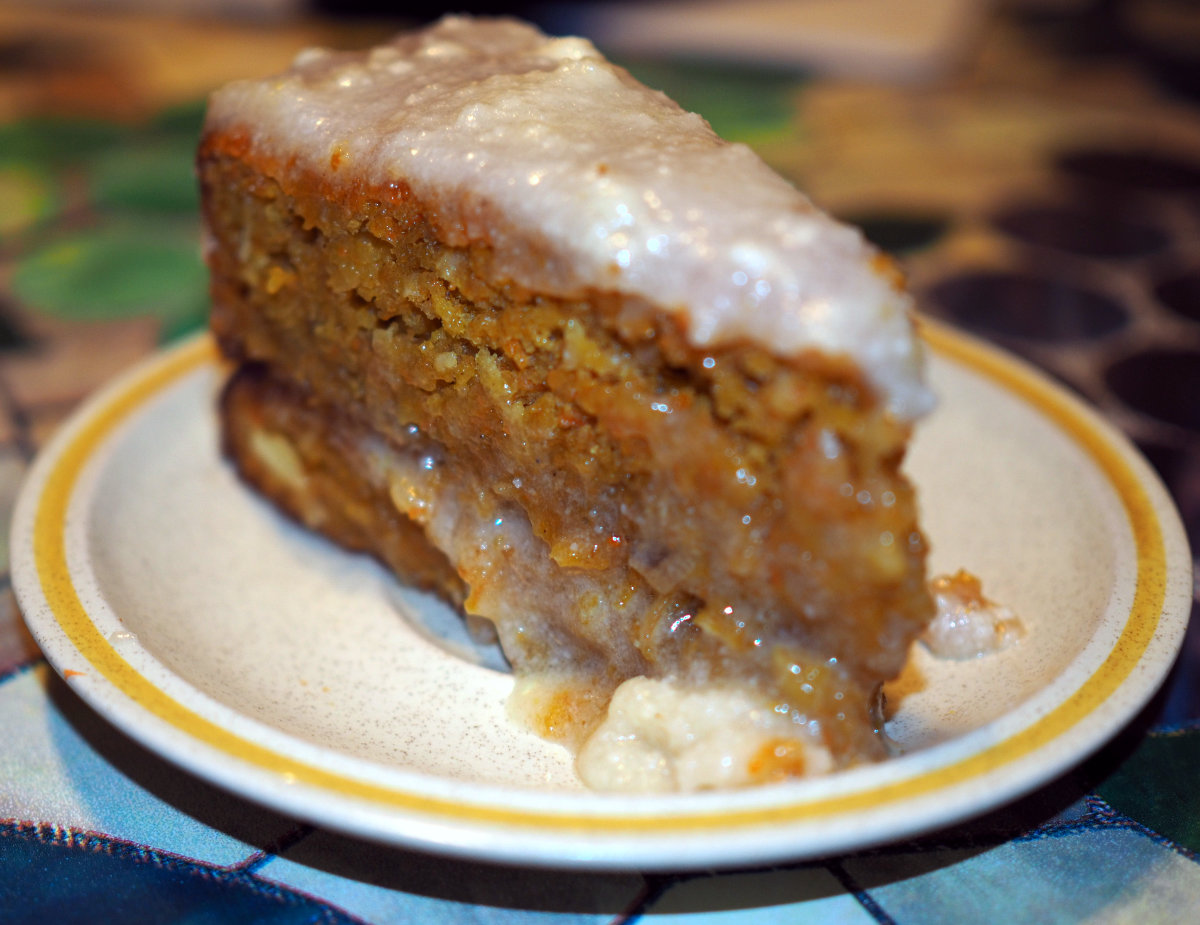 Ingredients
Cake
1.25 cup unsweetened applesauce (or oil)
2 cup sugar
3 eggs, room temp
2 cup flour
1 tsp baking soda
1.5 tsp baking powder
0.5 tsp salt
1 tsp cinnamon
2 cup grated carrots
1 cup shredded sweetened coconut
1 cup chopped nuts (optional)
1 tsp vanilla
1 cup Dole crushed pineapple, not drained, juice not syrup
Frosting
0.5 cup butter softened
225 gr cream cheese softened
1 tsp vanilla
450 gr sugar
Preparation
Preheat oven to 180 oC.
Combine applesauce/oil, sugar and eggs.
Add the rest of the ingredients, in order.
Pour into 2-3 greased pans. If not available it is possible to cut a big cake, but it is tricky because it is quite moist.
Bake for 40 minutes or until inserting knife comes out clean.
Cool in pan for 10 min, take out and cool completely.
In the meantime prepare the frosting. Beat butter and cream cheese. Add vanilla and sugar and beat until smooth.
Invert cake on final plate. Frost it. Put other cake piece and repeat.
Refrigerate for an hour before serving for best results.