Perfect for winter.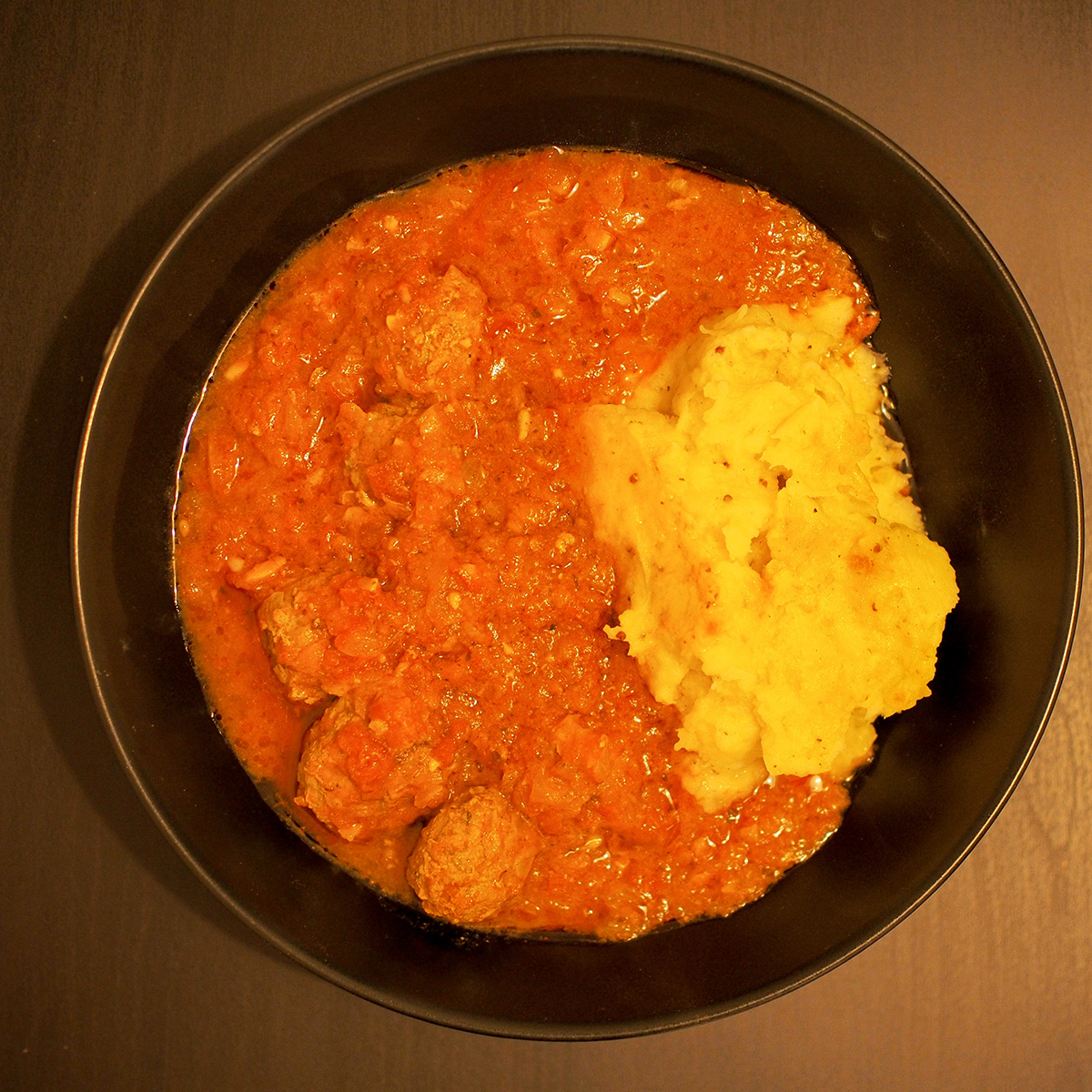 Ingredients
Meatballs
beef mince (or mix with pork mince)
1 onion
garlic
soy sauce
salt, pepper
olive oil
vinegar
oregano, other herb
1 egg
Sauce
2 tomatoes
1/2 tomato can
garlic
onion
soy sauce
salt, pepper
beer/wine
chilli flakes (optional)
1/2 teaspoon sugar
Preparation
Chop the onions and garlic.
Mix with the meatball ingredients by hand, and make into small balls.
For the sauce, fry the onions and garlic and add the meatballs.
Before they burn, add the alcohol (beer/wine) and close the lid.
Process the tomatoes and add to the sauce.
Add the tomatoes and cook at low heat.
While the sauce is cooking, prepare mash potato.