Honey pastries, always bought in Greece until I made my own and they are better!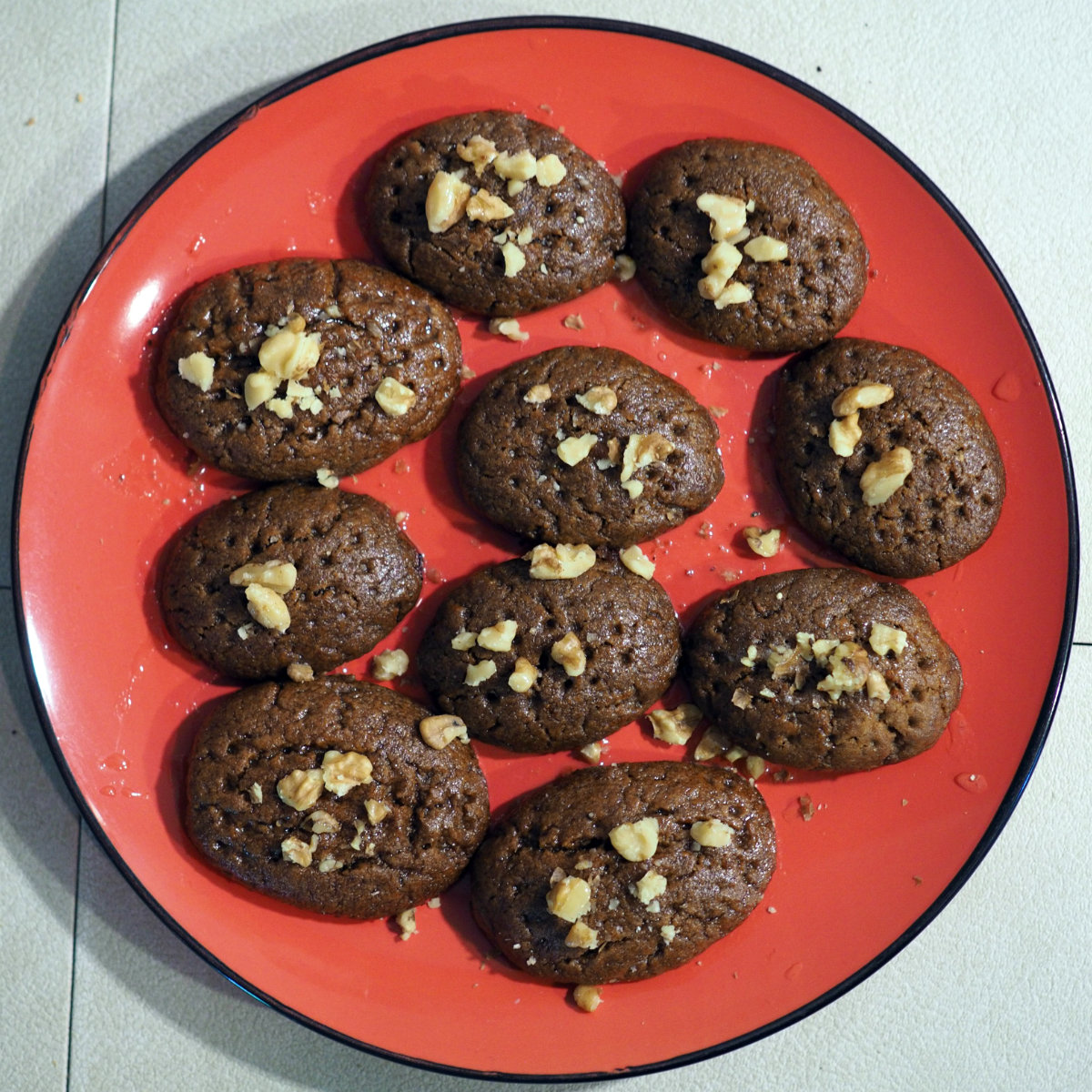 Ingredients
240 g light oil (corn, sunflower)
240 g olive oil
50 ml cognac or sweet wine
160 ml orange juice
2 orange grated skin
1 tsp baking soda
2 tsp baking powder
200 g sugar
1 tsp clove
2 tsp cinnamon
900 g flour
walnuts
Syrup
400 g sugar
400 ml water
400 g honey
1 lemon juice
Preparation
Mix flour and baking powder in a bowl.
In another bowl mix oils, cognac, sugar, cinnamon, cloves, orange skin, using a wire, until the sugar melts.
Add soda and orange juice.
Slowly add the flour mix, and mix a bit so that they remain soft.
Make the appropriate shape, add holes on top with a fork. Bake at 160oC for 25 min.
Mix the syrup ingredients in a pot, boil for 3 min and then heat at low temperature.
Once they are baked, add into syrup for 20 sec on each side, and take out. You can pour the leftover syrup in their container.
Add crushed walnuts on top and they are ready to serve.