Something fishy is going on with this.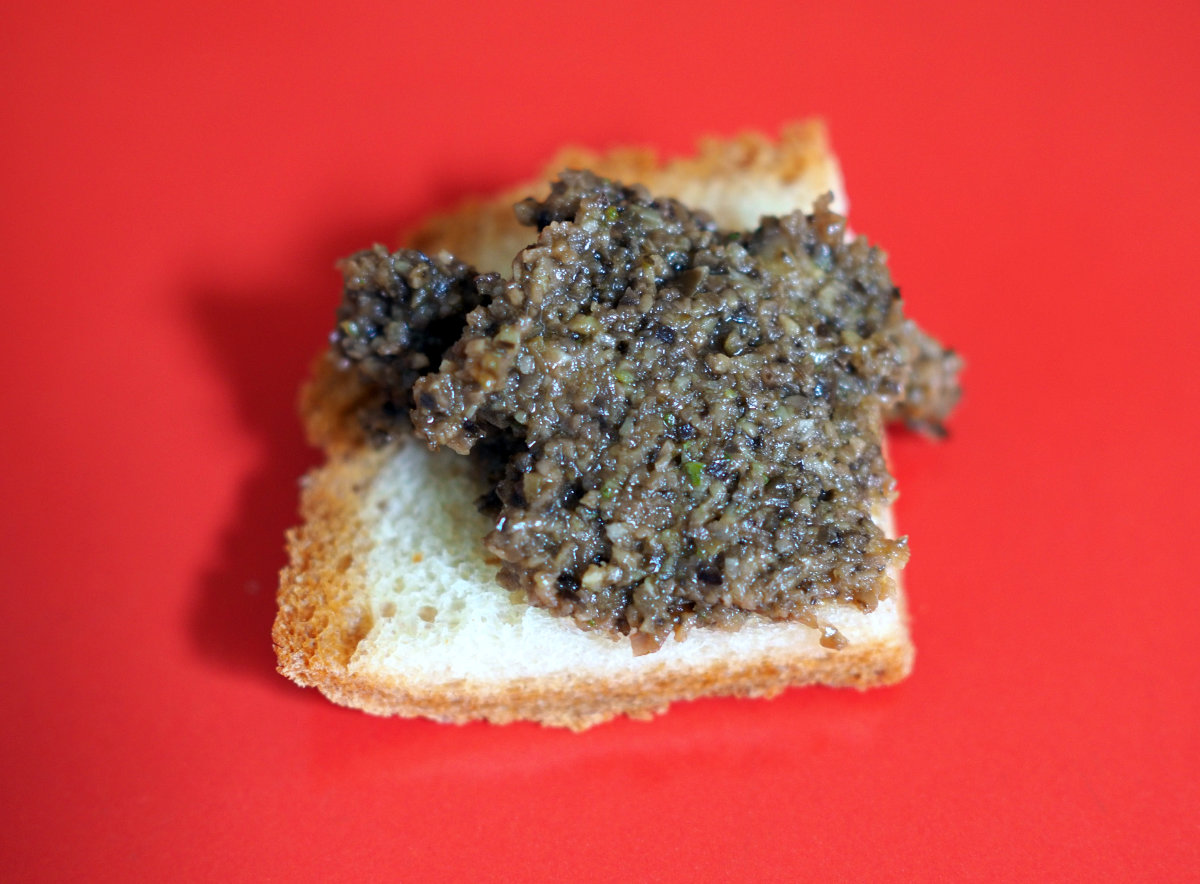 Ingredients
180 g olives, pitted
1 tsp anchovy paste
3 Tbsp capers
1.5 Tbsp parsley
3 garlic
1 lemon juice
Salt and freshly ground black pepper
54 g olive oil
balsamic vinegar
Preparation
Optionally roast the garlic.
Mix everything in the food processor.
Done!