Crunchy and fresh-tasting.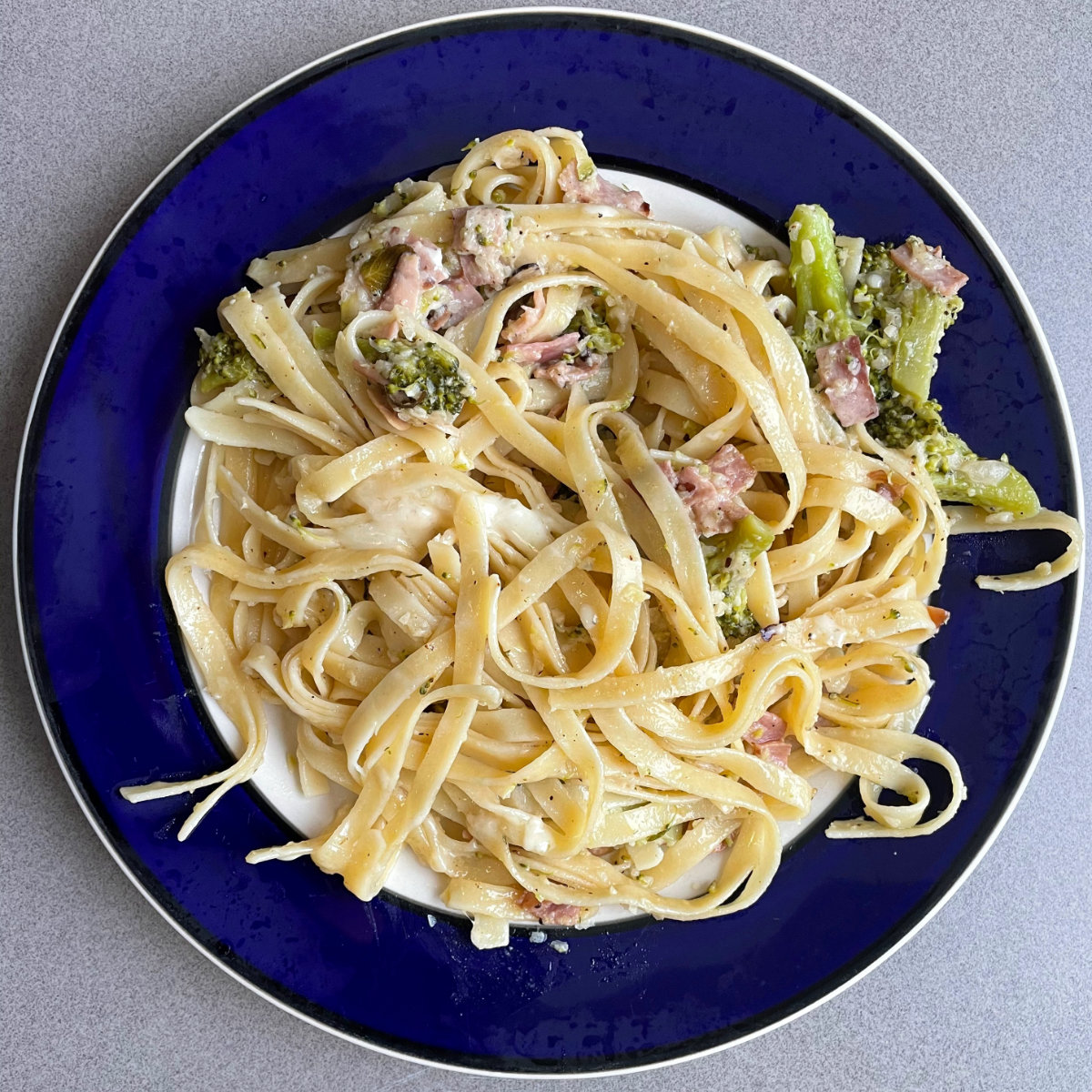 Ingredients
500 g pasta
100 g smoked ham
600 g broccoli, in florets
3 garlic, sliced
2 Tbsp almonds
mint
olive oil
white wine
soy sauce, salt, pepper
Mascarpone cheese
Preparation
Heat the almonds on pan without oil for 2 min.
Boil the broccoli for 3 min so it softens. Set aside.
Boil pasta.
Stir fry the meat in garlic. Add wine.
Add the pasta and broccoli. Add the mascarpone and mix until it melts.
Mix in the almonds and mint.
Ready to serve.