A famous Greek dish, for good reason.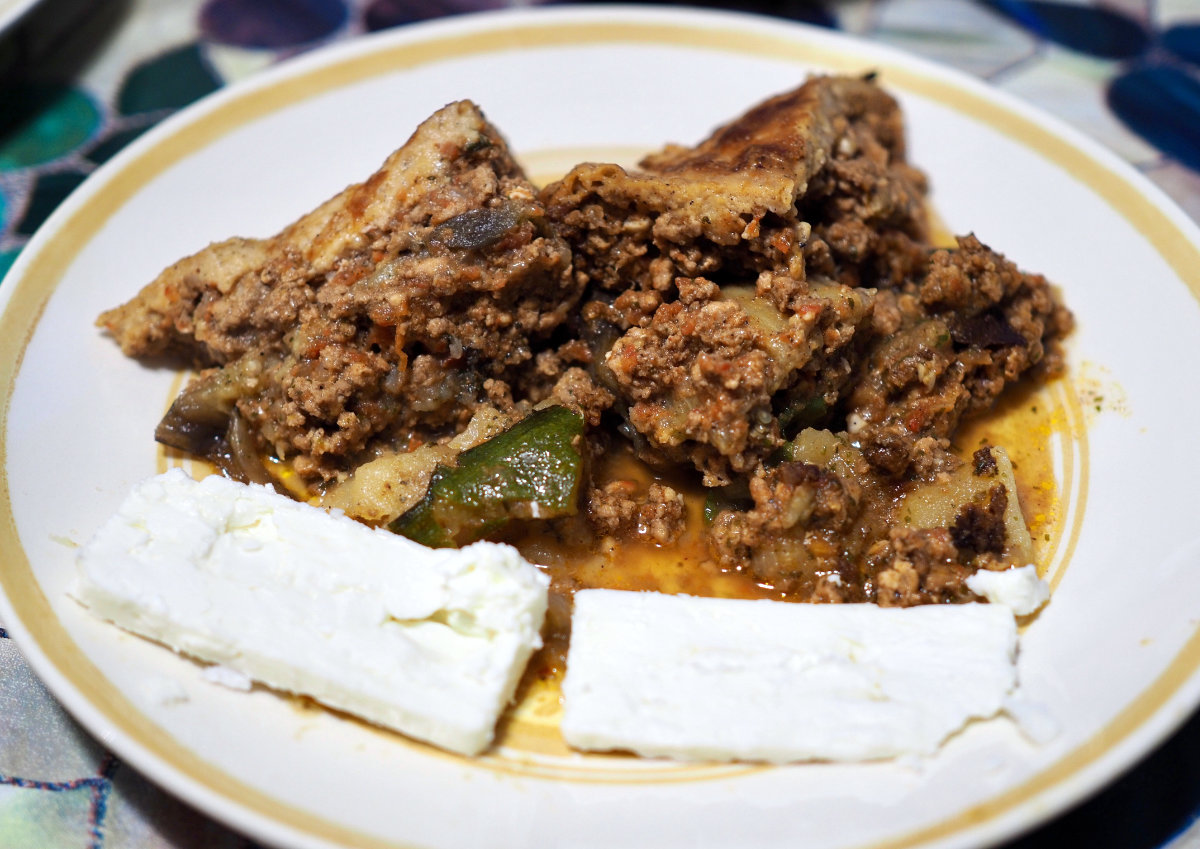 Ingredients
1 aubergine, 1cm thick slices in salty water for 30 min
1 potato, 1 cm thick slices
1 courgette
125 g grated cheese
salt, pepper
fresh parsley
500 gr beef mince
6 tomatoes
200 ml wine
75 g olive oil
2 egg whites
garlic, onion
oregano, carnation, cinnamon, nutmeg
Bechamel
60 gr butter
500 ml whole milk
salt, pepper
nutmeg
2 egg yolks
flour
Preparation
Oven-grill or stir-fry aubergines, courgettes and potatoes. Don't burn!
Stir-fry food processed garlic/onion and mince. Add wine and spices and boil for 30 min.
Add tomatoes and remaining spices and boil. In the end add egg whites and a bit of the béchamel to thicken it.
Béchamel: Melt the butter over medium fire. Add flour and constantly stir until the mixture becomes golden and bubbles. Should take about 2 min, if it turns brown it has been too long.
Slowly add the milk while stirring with omelette wire. The aim is to mix the flour well. While it thickens, add salt pepper and nutmeg. As it cools down, add 2 egg yolks.
Layer potatoes with salt and pepper and add half the parsley and 1/3 of the cheese. Cover with half the mince, layer aubergines, and make one more similar layer.
Add top layer of bechamel and cheese and bake in pre-heated oven at 180oC. Trick: Bake for 1hr at full temp covered, turn oven off and leave until next morning.
Serve with feta cheese.