A Sichuan and Mediterranean cuisine hybrid. Hence served with pasta or rice.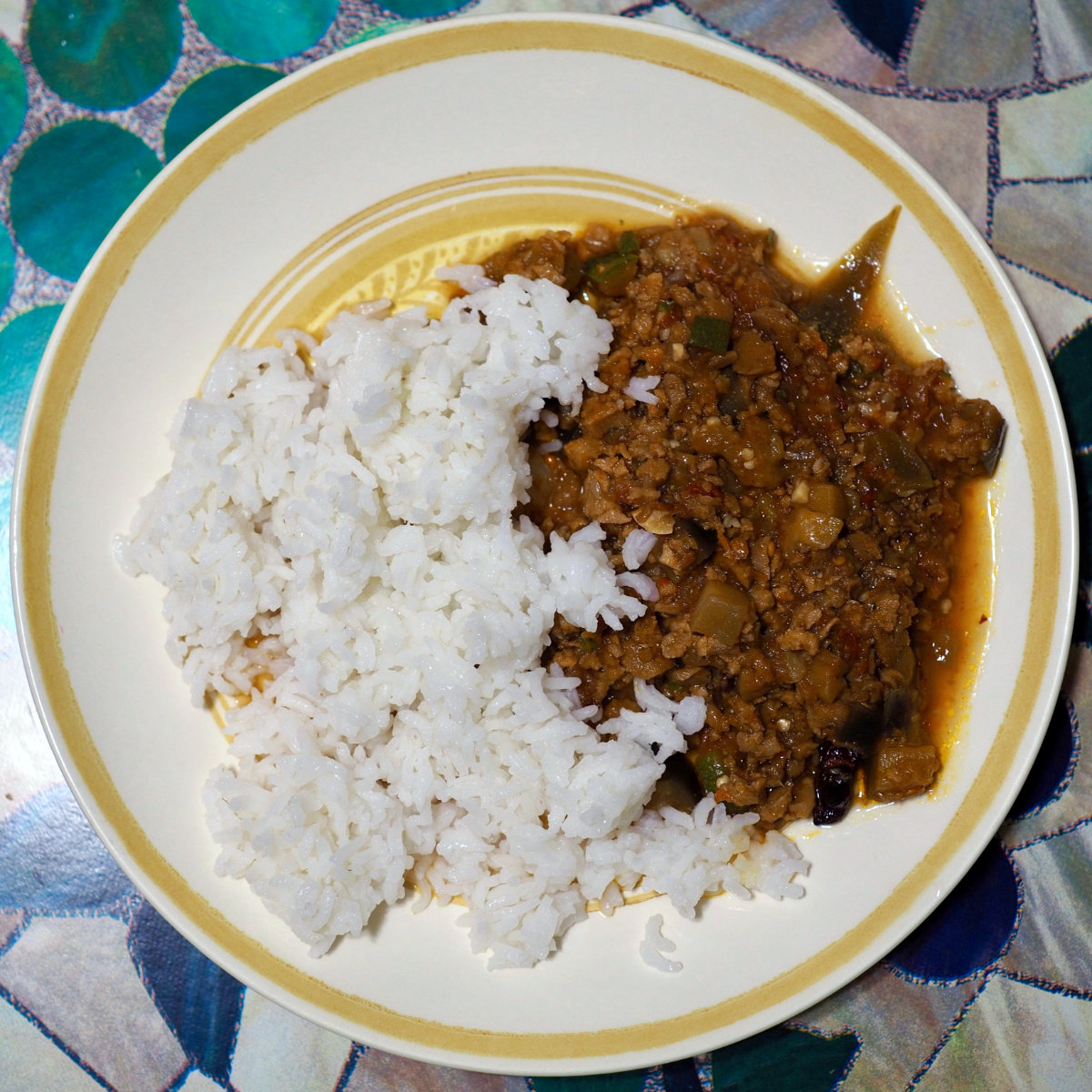 Ingredients
TVP
1 onion
5 garlic
white wine
salt, pepper, soy sauce
1 tomato can
1 tomato
1 aubergine, cubed
1 courgette, grate
Special sauce
3 Tbsp soy sauce
3 tsp vinegar
3 tsp sugar
1.5 Tbsp chilli soy bean paste
2 tsp corn starch
0.5 tsp chilli flakes
1 tsp chilli oil (optional)
2 star anise
1 tsp Sichuan pepper
Preparation
Food process the garlic and onion.
Stir fry the grated courgette. One it smells, add aubergine. Add special sauce and spices.
Once they are both cooked, add TVP and processed onion and garlic. When they start burning add white wine.
Add processed tomato and tomato can. Mix well, cover and put in oven for 1 h at 180 oC. Then turn off oven and leave overnight.